Welcome to the hunting hub. From our informational articles on bowhunting deer to our buying guides and gear reviews for the best pieces of kit for any type of hunter – they're all here!
Bowhunting 
Learning and Inspiration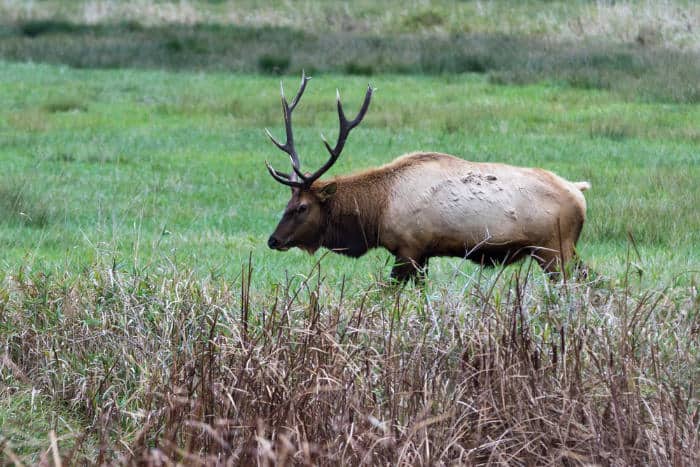 The allusive bull elk rack is the dream of many a bowhunter. Because they're often wise from years of successfully evading hunters, taking down one of these dominant bulls with a bow and arrow is no easy feat.
Gear Reviews and Round-ups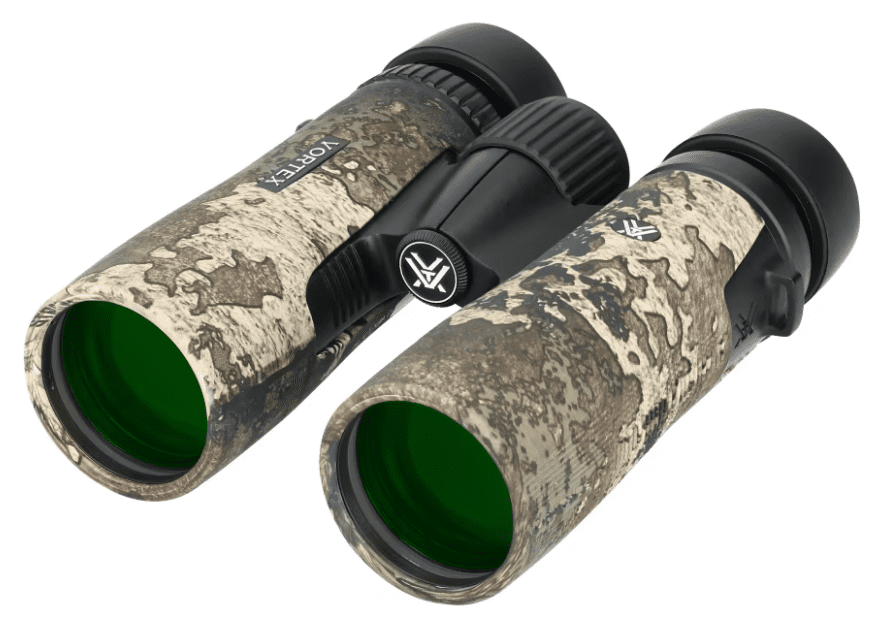 Hunting is an activity that requires a keen eye. But what if your eyes need a little help? A good pair of binoculars is one of the tools that can…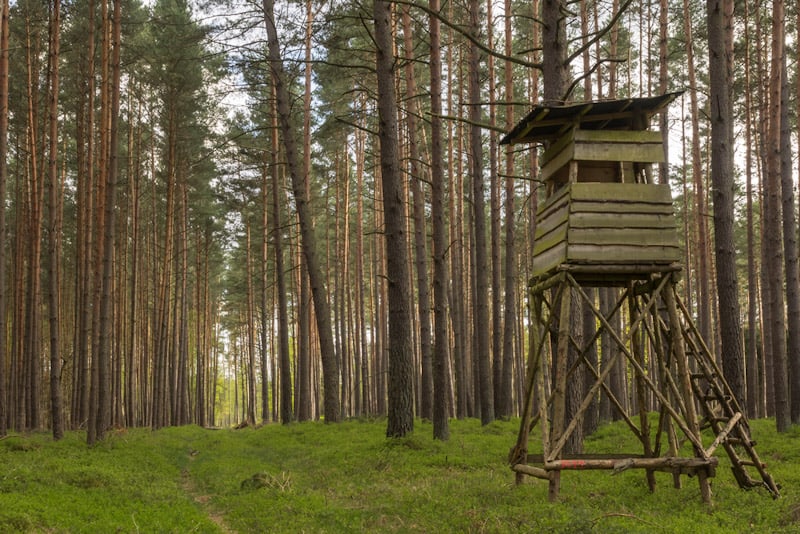 We've all seen hunters on TV with blinds stocked with beer and flat screens. While that level of luxury might be over the top, that level of concealment can greatly…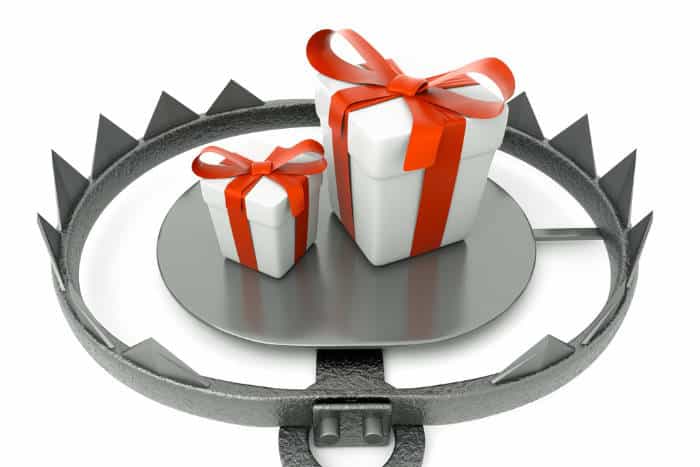 Something for every hunter in every price range. Trinkets, stocking fillers, herd management devices, clothing, tech, gadgets, kitchen gifts and more!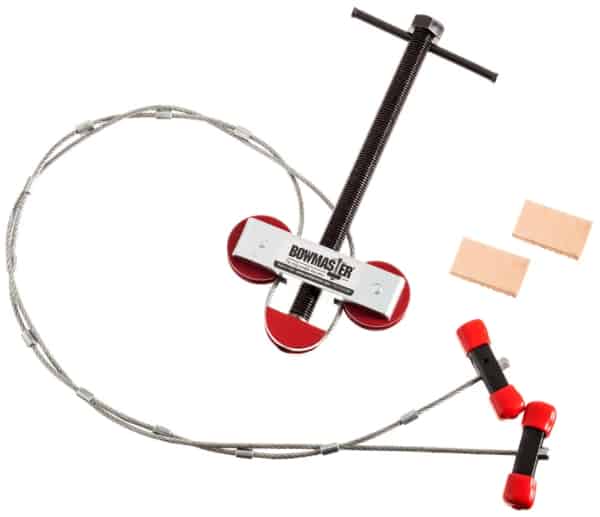 While compound bows have many advantages, their myriad parts often make restringing them slightly more complicated than composite bows.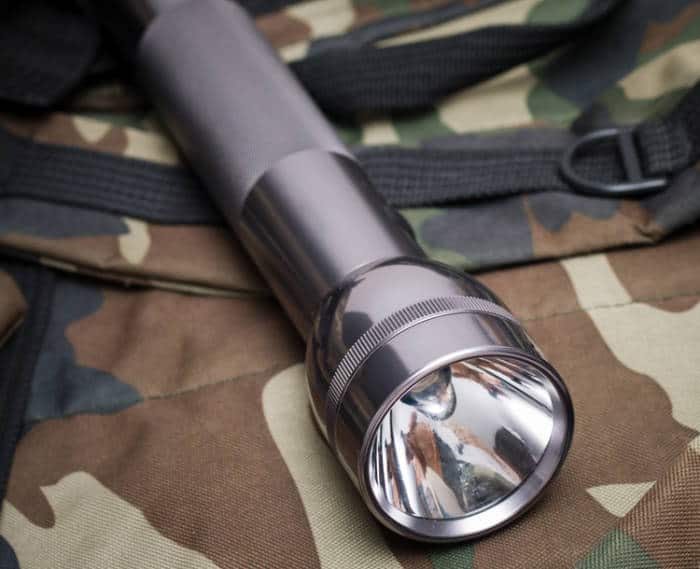 A good deer hunting flashlight can increase your chances of success by helping you move at night and more easily track blood. The five below have a range of features that can do just that.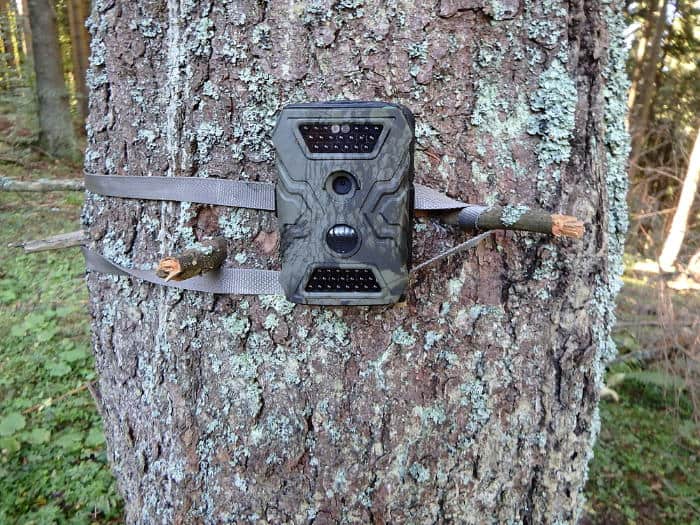 Trail cameras get you those candid shots of even the shyest deer. Once you know how to set up a game camera, you're one step closer to a productive herd and a successful hunt.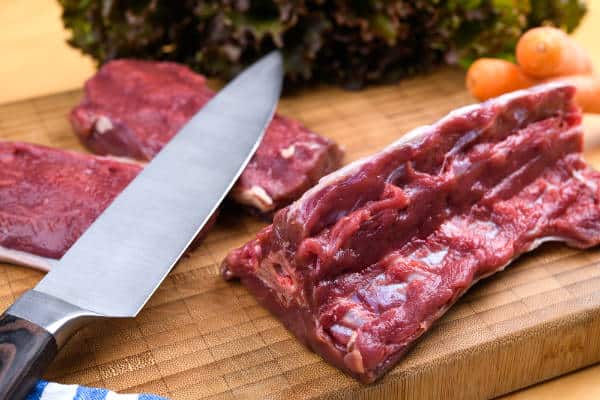 Before hunting season gets here, make sure your kitchen is stocked with the right blade. HEre's a few great models that tacke different parts of deer processing well.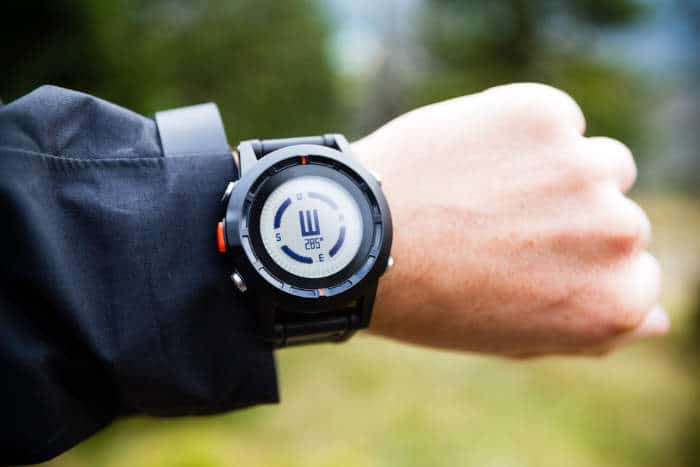 The best hunting watches will keep time for you, tell you when sunrise and sunset will happen, help you orient your way through the wilderness using GPS technology or a compass,.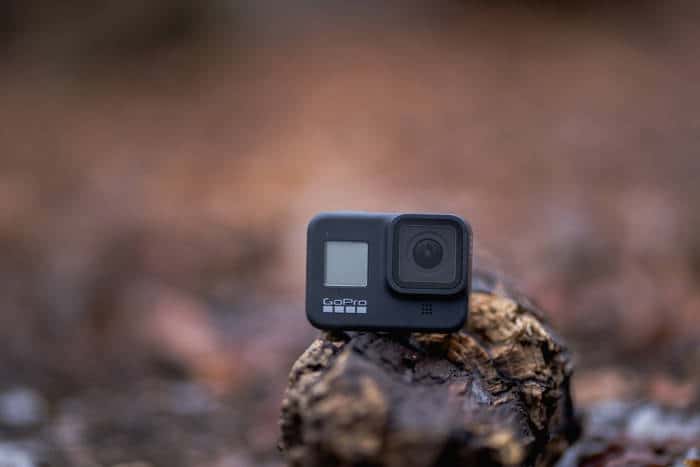 Whatever the reason for wanting an action camera for hunting, it is important that you purchase a quality camera that will shoot great footage, hold up to some punishment while in the field, and that is compatible with your other devices.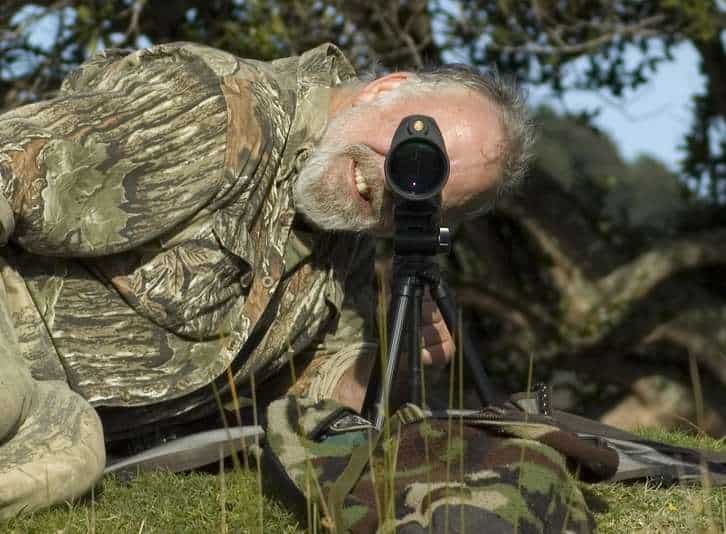 Up your optical game! There's a spotting scope on the market for every hunter and every situation.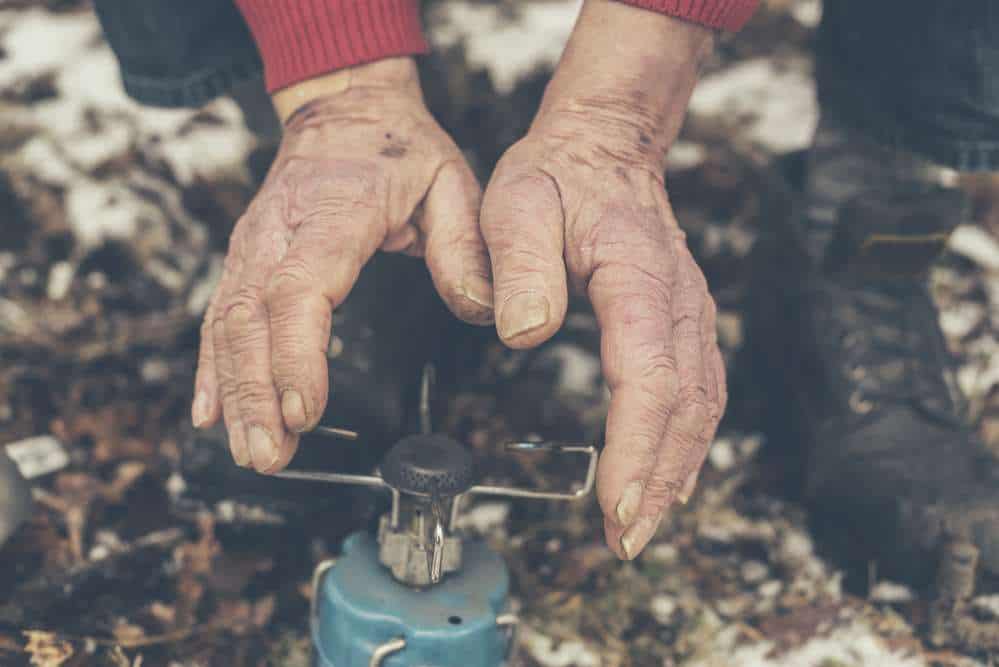 Whether you're looking for reusable or single-use warmers, traditional muffs or new technologies, this list of our top picks will have you, and your hands, covered in the cold weather.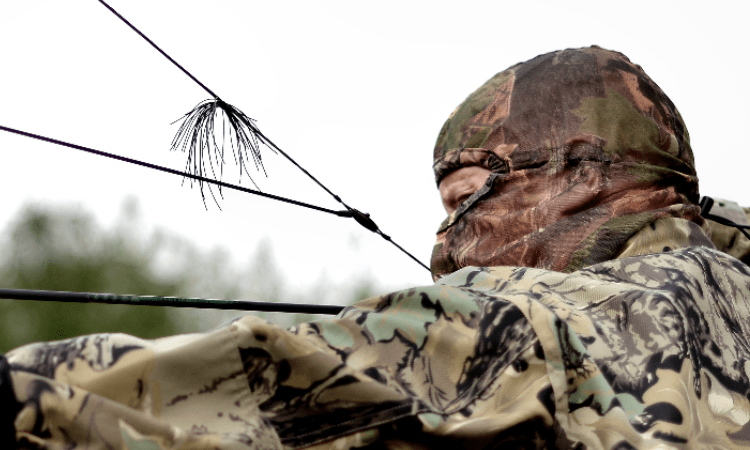 Hats and other headgear can make big differences in a lot of different aspects of hunting. They come into play with everything from warmth to scent control. If you've never put much thought into what you're putting on your head, read through our guide to see what you need and why.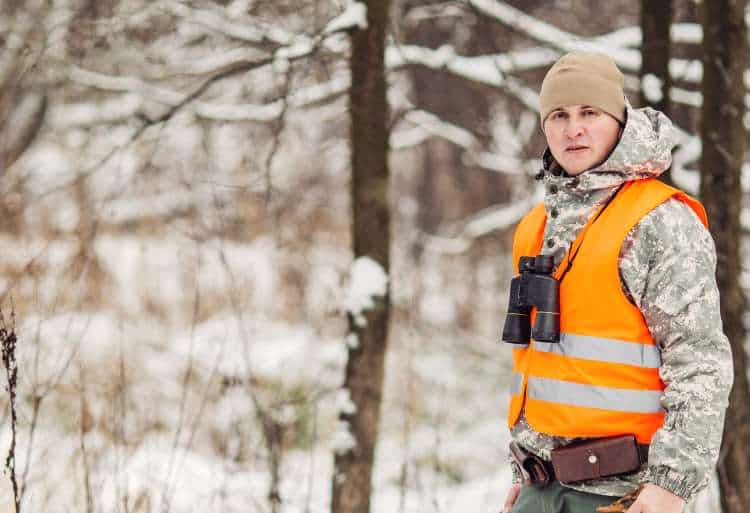 If you want to round out your wardrobe this hunting season, you'll need a vest. Depending on what you're going to hunt and with what, that could mean one of many different things. To make it easy on you, we've scoured the market for the best in all these categories.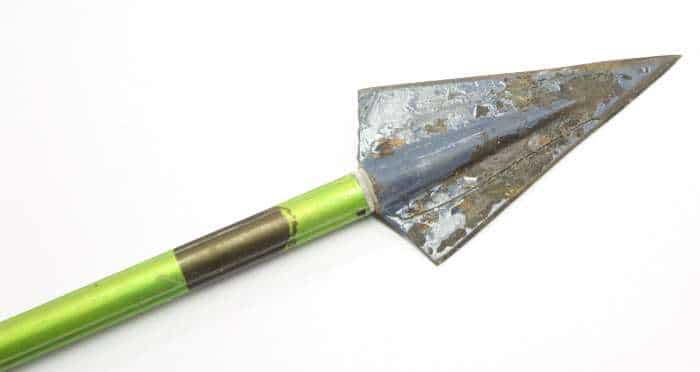 When you're out hunting, it pays to stay sharp. And not just mentally. Razor-sharp broadheads significantly increase your chances of success.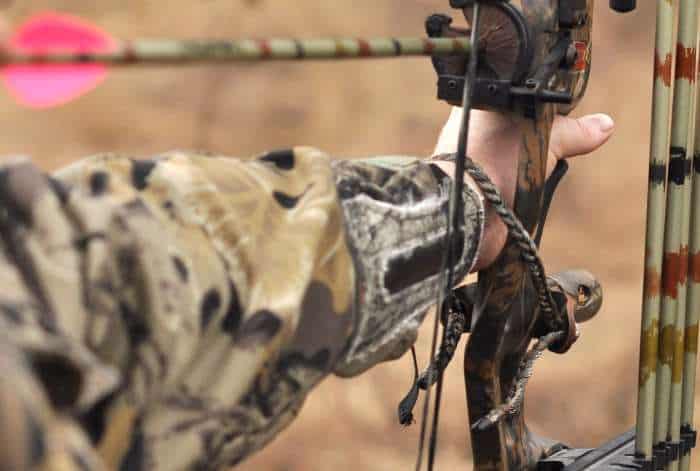 String slaps aren't exactly accidents or the results of poor form. Really, they're inevitable, just a part of the sport. So use a guard!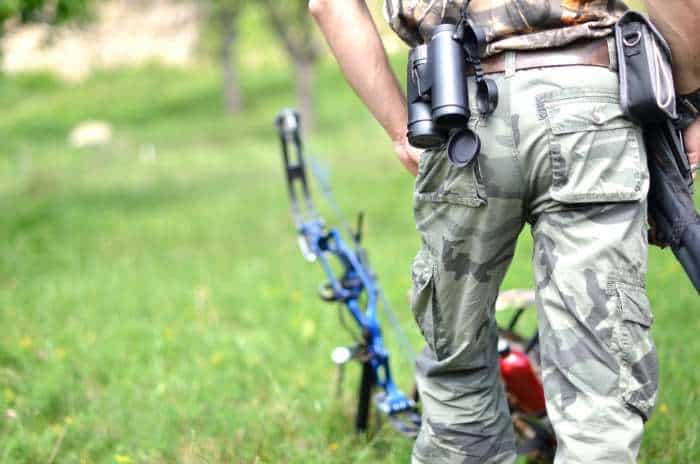 Picking hunting pants is about more than just finding the right size. Different situations, areas and climates all call for different features.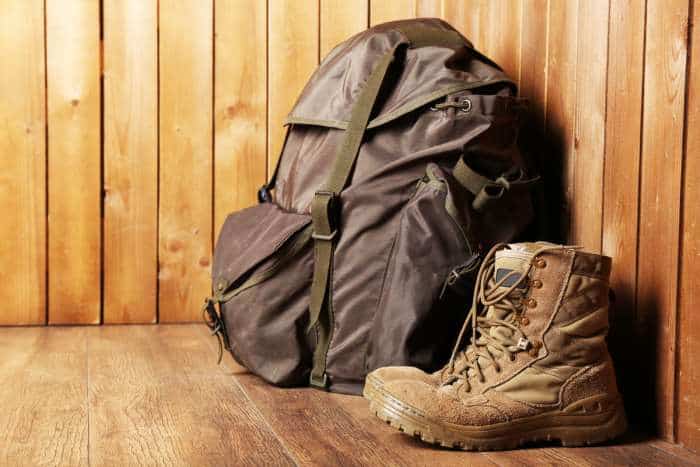 If you are looking for the best hunting backpack for your next expedition, we have you covered. We have chosen some of our favorite backpacks and looked at the features you should be considering when selecting one.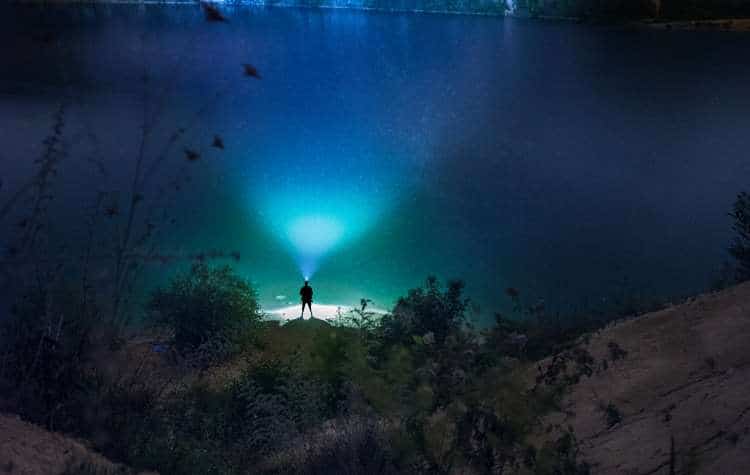 Want to know how to tell the bad headlamps from the good? We've also picked out five hunting headlamps that stand out above the rest and reviewed their features…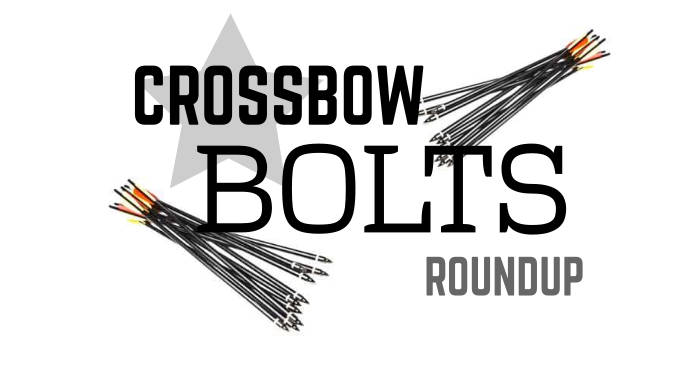 Bolts are the arrow of the crossbow. But how to choose which ones? From nock-types to tip types, our guide will help you through.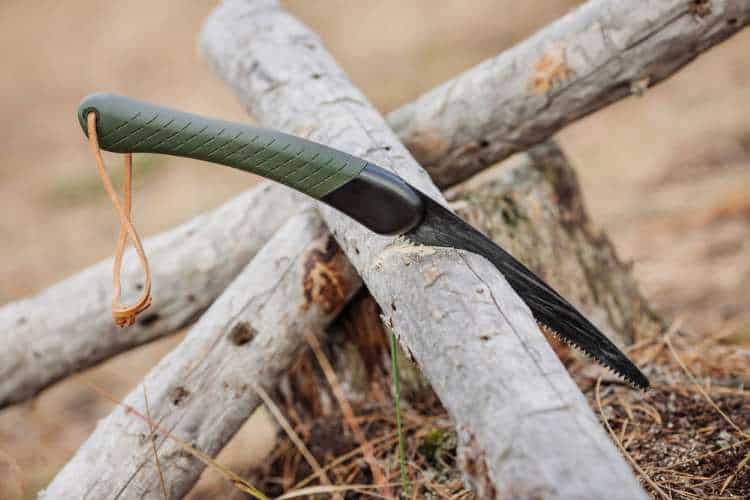 Folding saws may seem like just another piece of gear to stuff in an already overflowing pack, but like everything else, they're essential for solving common problems in the woods.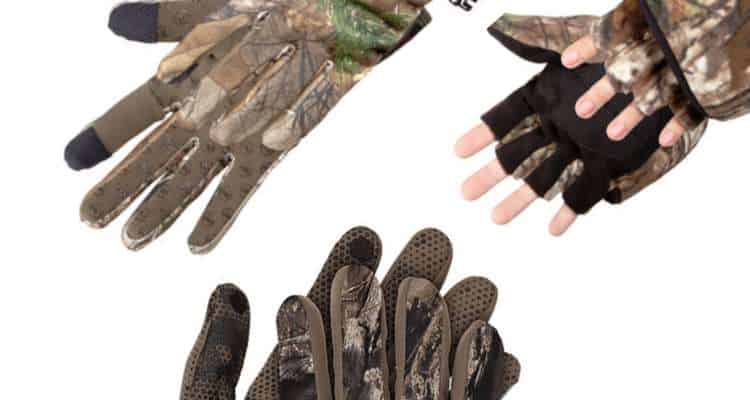 The German word for gloves is "handschuhe" which literally means "hand shoes." When you think about it, isn't that exactly what they are? Your hands are involved in almost every aspect of the hunt, from climbing into your tree stand to taking a shot.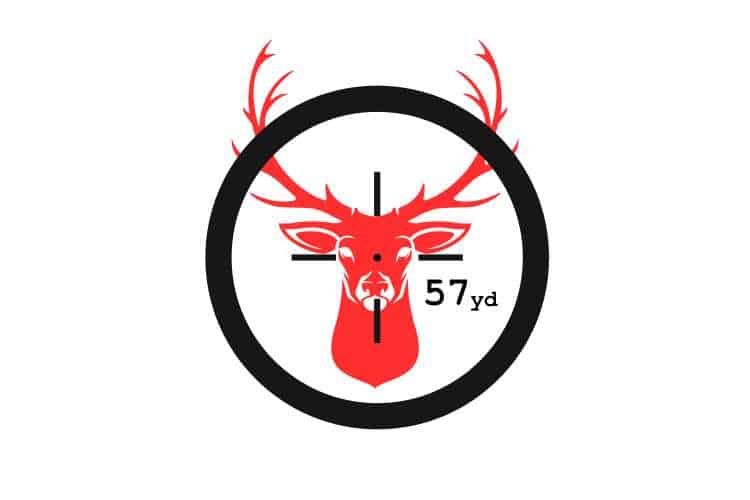 A good rangefinder doesn't just measure distance. It let's you prepare to use your bow as effectively as possible. Before you choose a model, figure out what you need from your rangefinder. We've put together guide below to help you do that.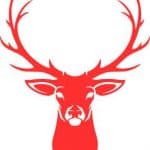 Deer Hunting
Whitetail to Elk, beginner to expert…
There's something useful in here for everyone.
Learning and Inspiration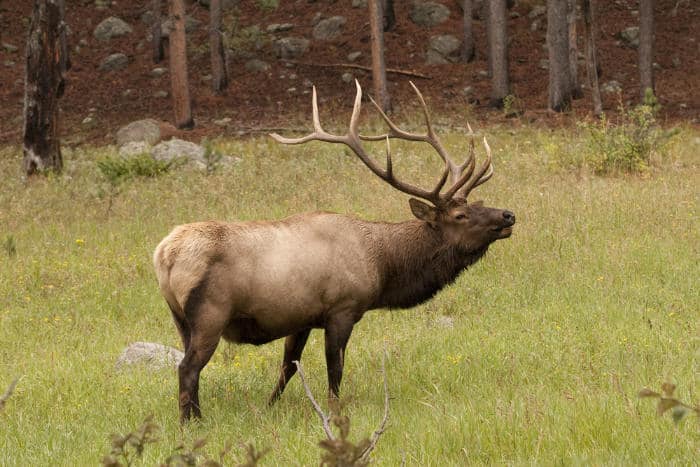 Two of the most common species and frequently hunted are elk and mule deer. However, as closely related members of the deer family, it can sometimes be confusing which is which.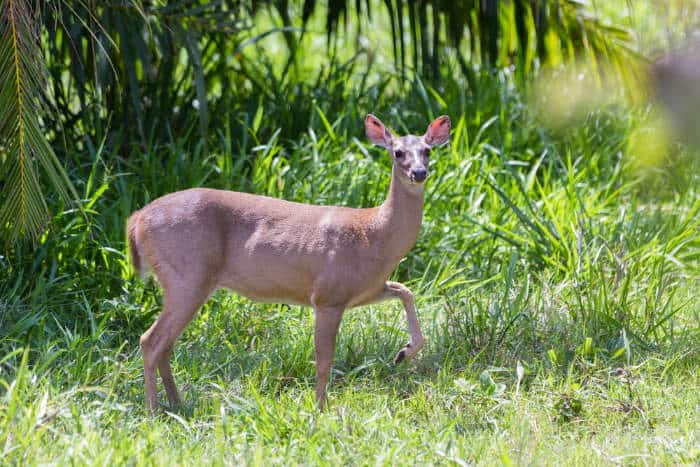 Though hopefully not while we're hunting, almost all of us at one point or another have had the privilege of being stomped at by a whitetail deer.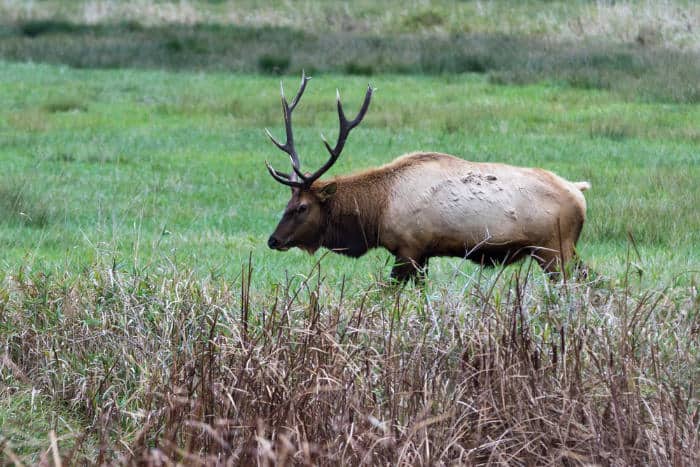 The allusive bull elk rack is the dream of many a bowhunter. Because they're often wise from years of successfully evading hunters, taking down one of these dominant bulls with a bow and arrow is no easy feat.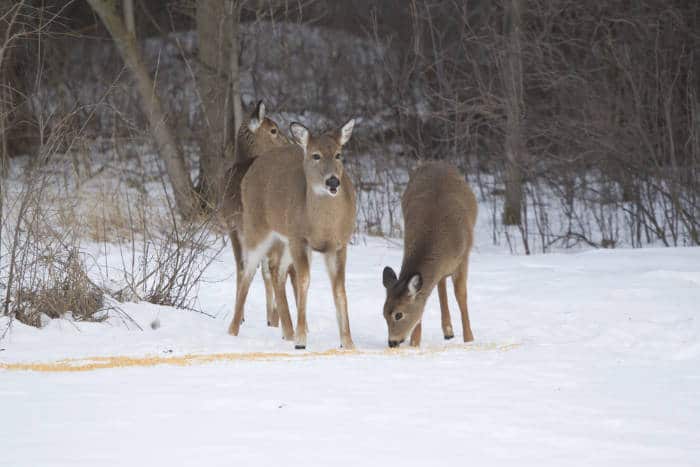 You use bait to fish, why not to hunt deer? Okay, so maybe baiting deer is a bit more complicated, both practically and legally, but with the right approach, it…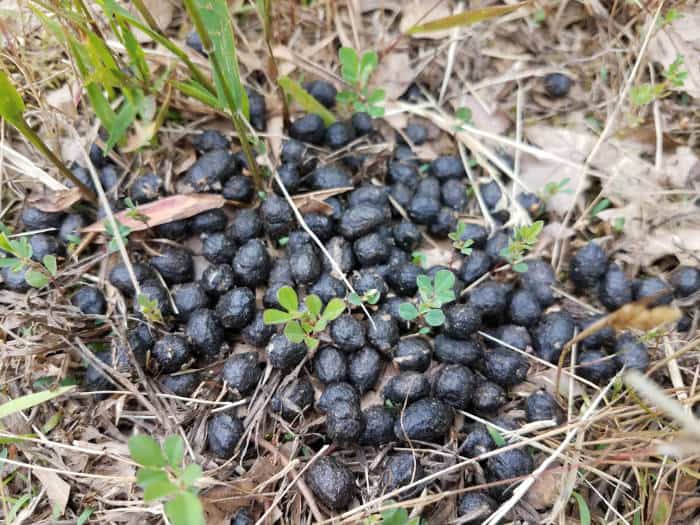 Even if you're not hunting deer, any wildlife enthusiast or person with deer on their property can benefit from knowing what deer droppings mean.
If you want to bulk up at the gym, you take a protein supplement. If you want to bulk up your herd of whitetail deer, you need to get them to do the same.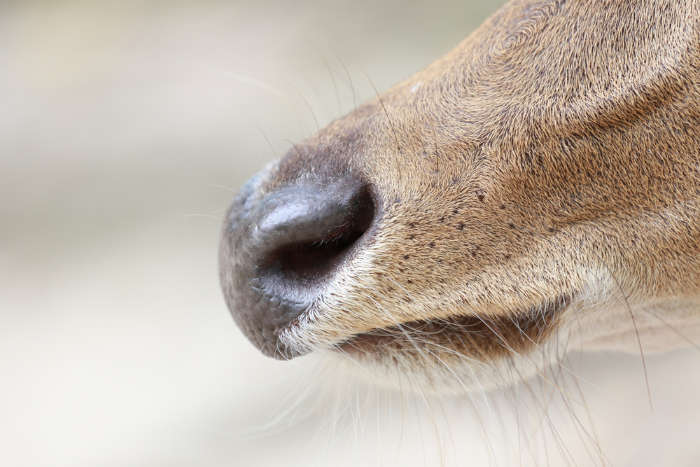 Yes, deer can smell. In fact, they're great at it. Their long noses are a lot better at picking up the scent particles in the air with a whopping 297 million olfactory receptors while humans have a dinky five million.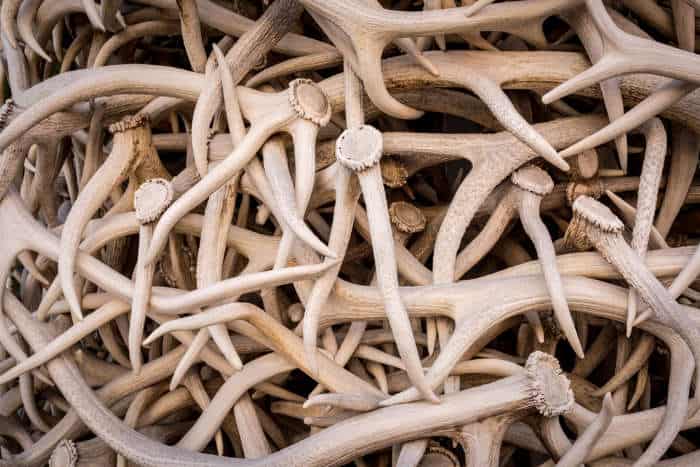 Deer terminology can be confusing, but it's actually important when it comes to scoring antlers for trophy hunting and herd management.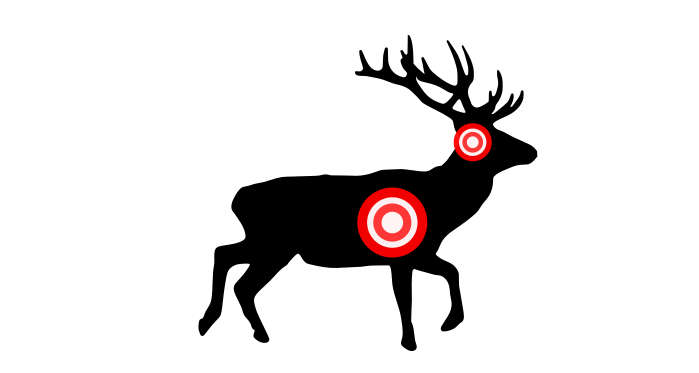 Not only does having a working knowledge of deer anatomy help you to hunt more successfully, but it's also crucial in allowing you to hunt more ethically and efficiently.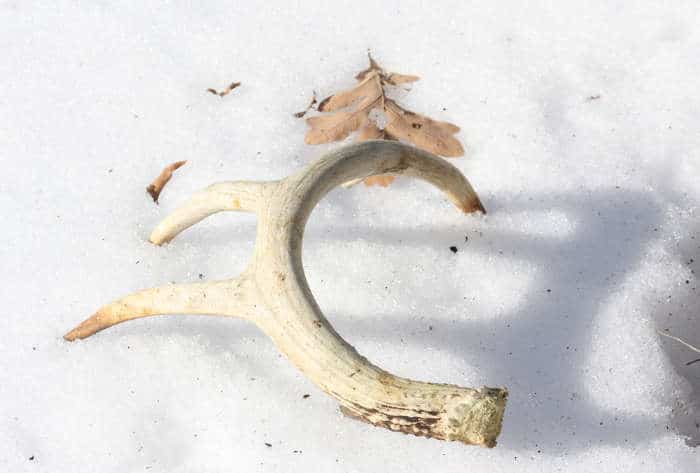 Believe it or not, a deer's head is not the only place you can find antlers. Since they shed every year, many people have started taking to the woods to look for this wonder of nature that has inspired us for thousands of years. If you'd like to start hunting for shed antlers, there are eight main places you should look as well as some tips and tricks to follow to increase your chances of success.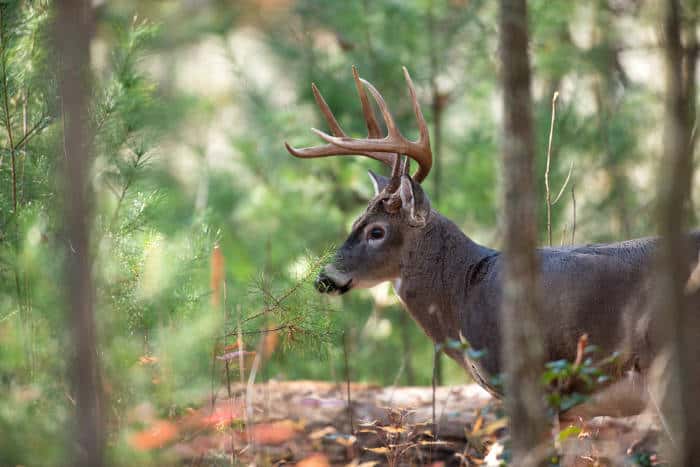 Unlike horns, tusks and other growths, antlers fall out and regrow each year in a dramatic and rapid cycle.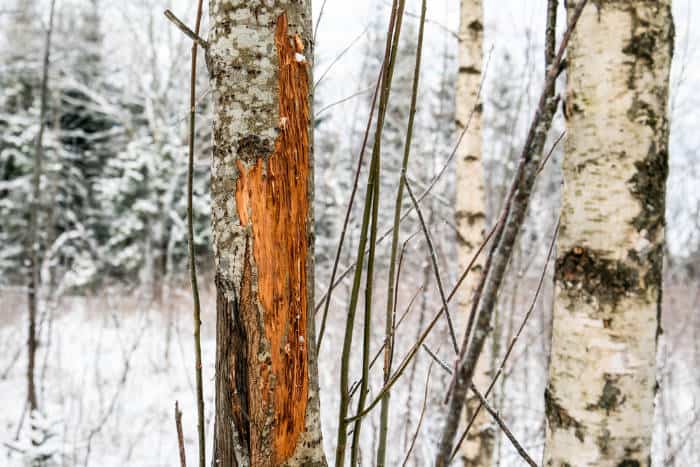 Rubs and scrapes are two of the most useful whitetail deer markings for hunters. Unfortunately, they're also two of the most confused terms in the hunting community with some hunters mistakenly thinking they're the same thing.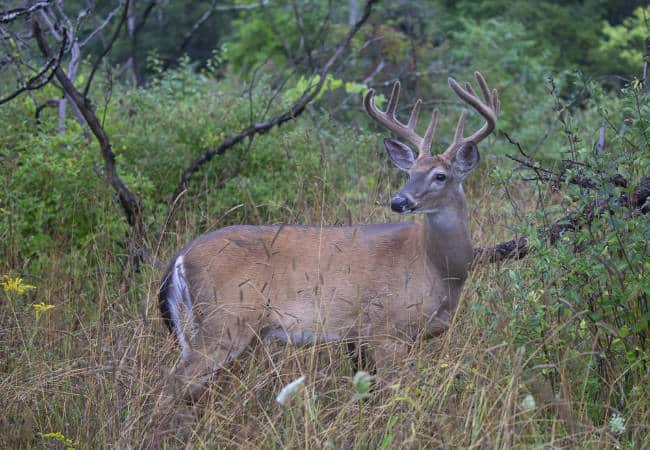 As one of the most impressive structures in the animal kingdom, antlers don't exactly have a simple growth pattern. Consequently, asking when they grow is a more complicated question than it might seem.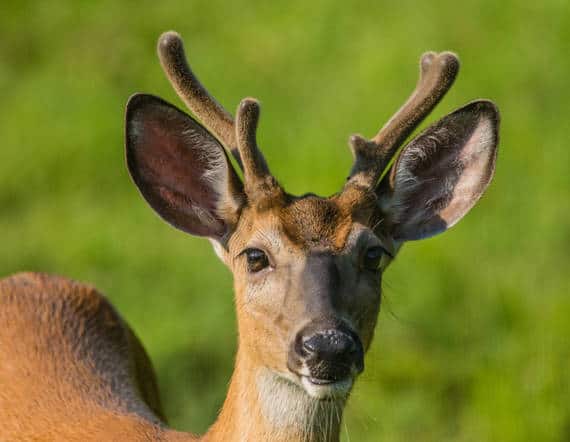 Antler Velvet… where does it come from and where does it go? The process of deer shedding velvet is widely misunderstood but very important if you want to understand the antler growth cycle and get the most out of your bucks.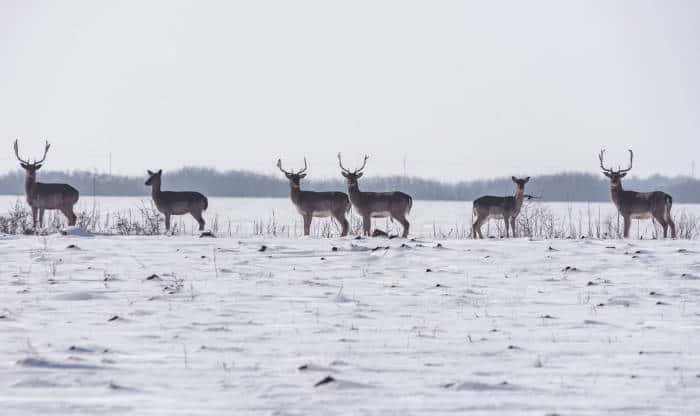 Not all deer have antlers, but in some species the females as well as the males grow them.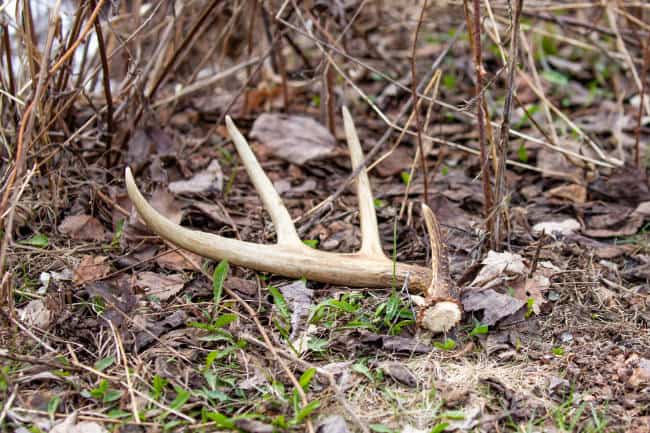 Antlers are the defining feature of whitetail deer, symbols of power and virility that have attracted hunters for millennia.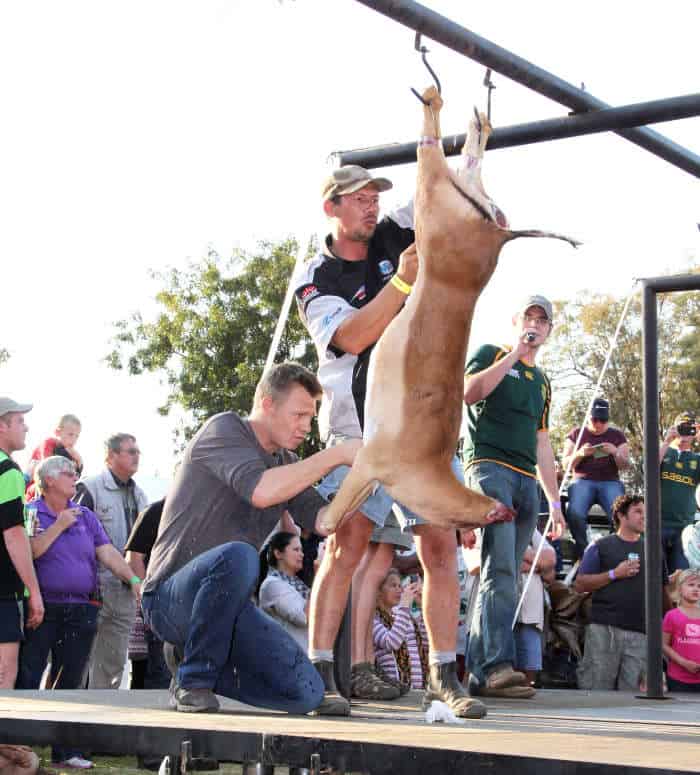 A lot of new hunters are intimidated by removing a deer's skin. There sure is a lot of it after all. In reality, though, skinning a deer is a simple and relatively fast process.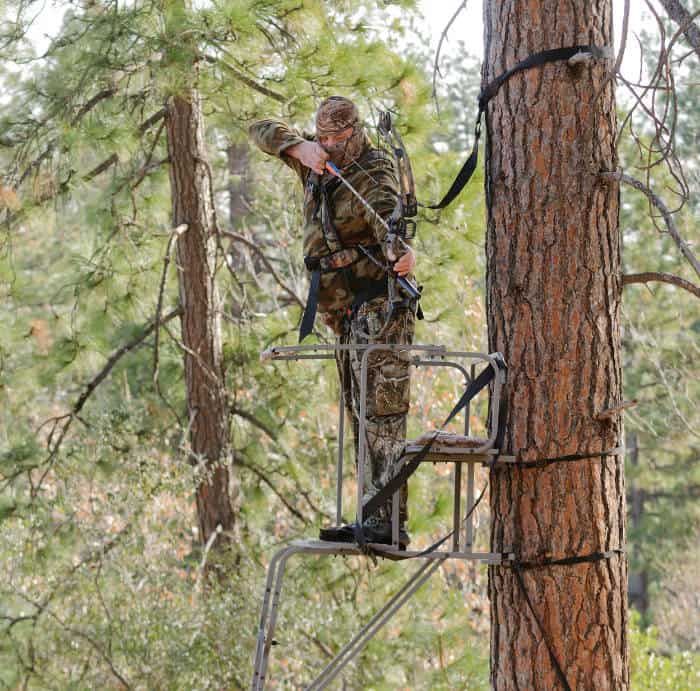 In a tree-stand, there are a lot of factors that change how you have to aim and which shots are likely to be successful.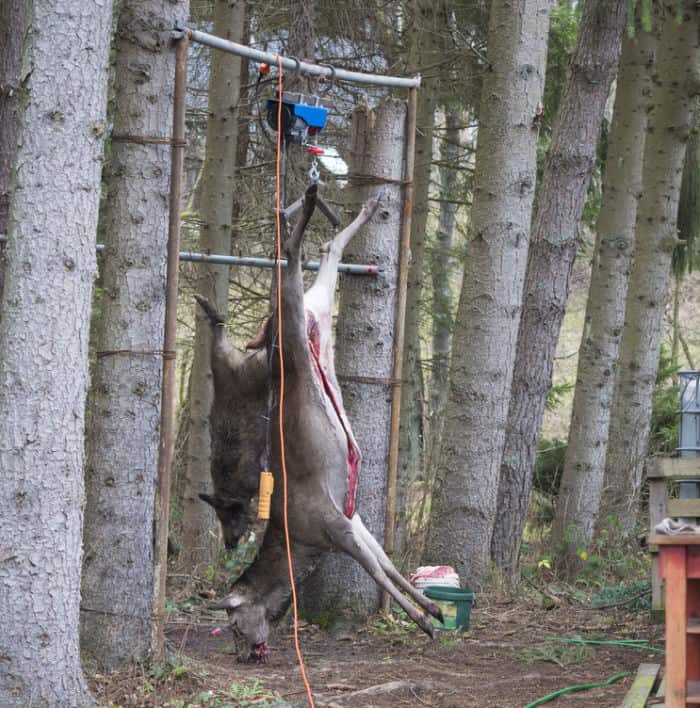 Every hunter should hang their deer meat for at least a day or two if they plan to eat it. Hanging greatly improves the texture and tenderness of the meat due to the biochemical processes that happen after the animal dies.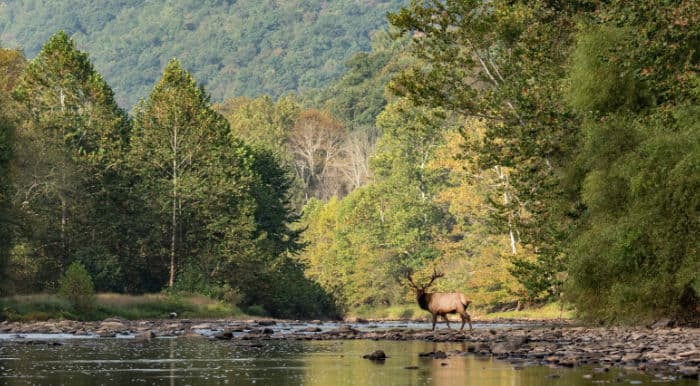 Deer don't just bounce around the woods randomly. They have very deliberate and predictable routes of movement. You can easily take advantage of this by locating deer funnels or even creating some of your own.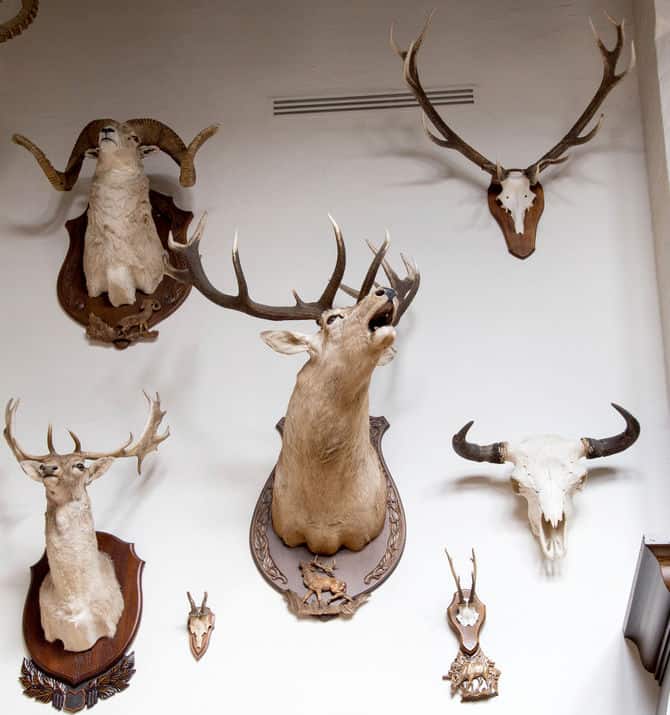 There are four main ways to mount your trophy and number of poses. Choosing the right one is more than decoration—it's commemoration.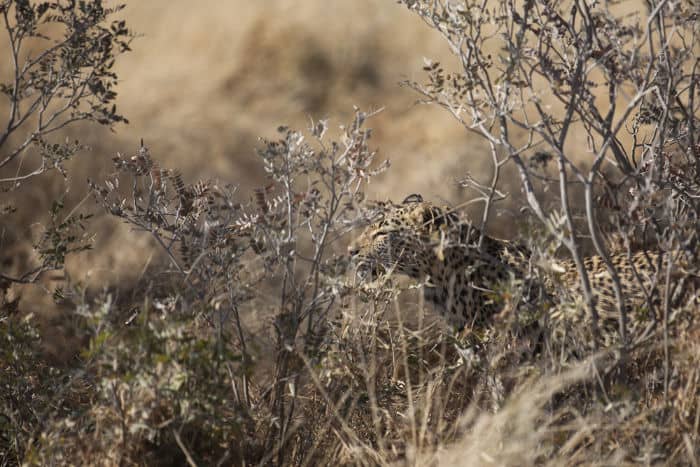 Stalking, sometimes called spot-and-stalk hunting, is challenging and requires more conscious strategizing.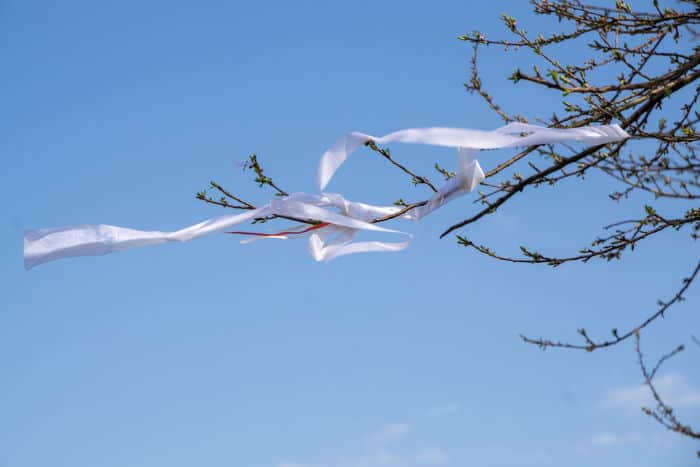 Having a good knowledge of wind direction is crucial in helping you stay undetected when out hunting. It can also help you to use the wind direction to your advantage.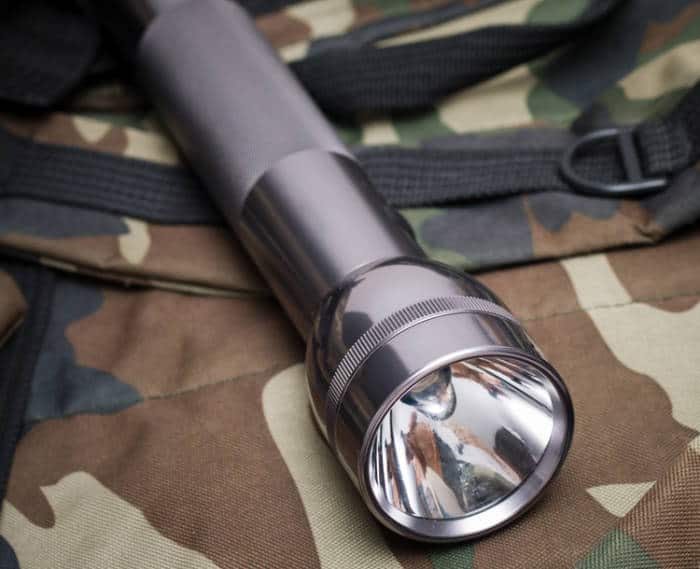 A good deer hunting flashlight can increase your chances of success by helping you move at night and more easily track blood. The five below have a range of features that can do just that.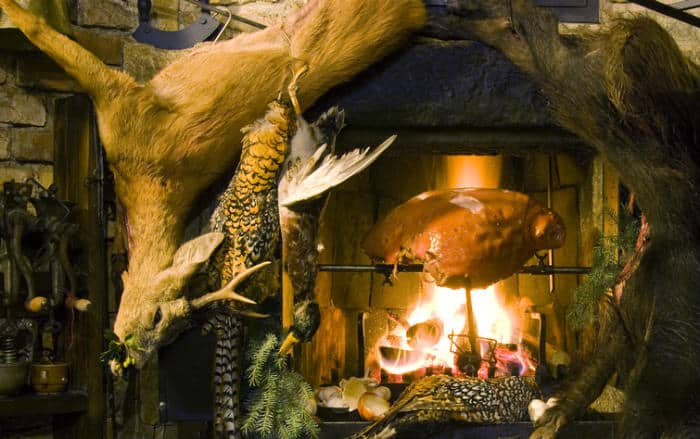 Not everyone owns a walk-in cooler, but that doesn't mean you can't hang your deer and try your hand at the aging process. Wherever you're going to hang your deer, you need to do it at the right temperature, though.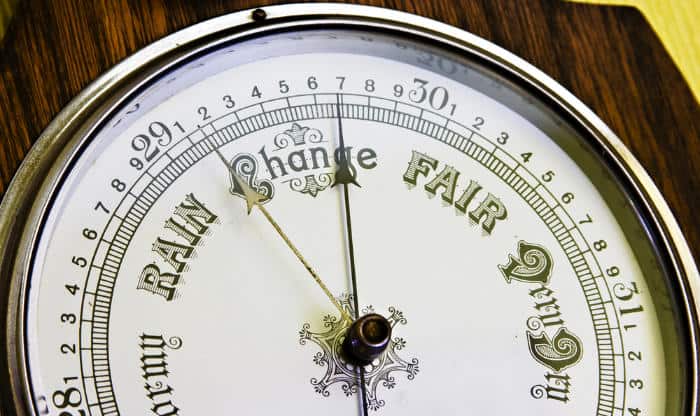 Just like human beings, whitetail deer behavior is dependent on the weather. To put it simply, deer move when the weather changes.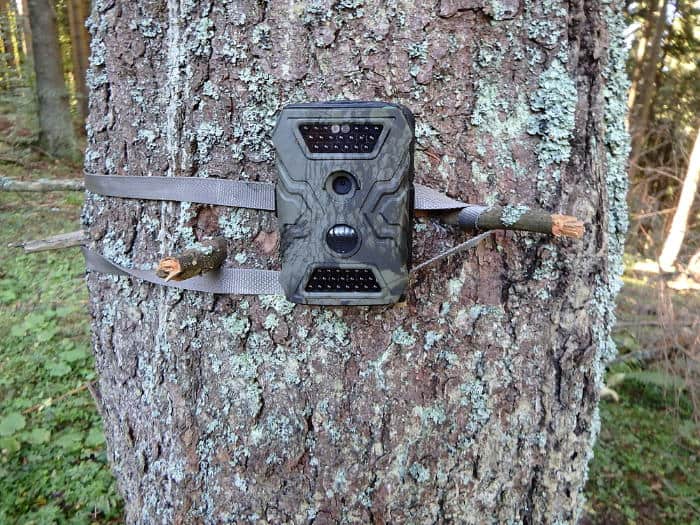 Trail cameras get you those candid shots of even the shyest deer. Once you know how to set up a game camera, you're one step closer to a productive herd and a successful hunt.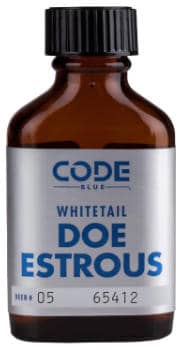 While many hunters consider doe estrus the holy grail of deer scents, there is a right way to use it if you want to be successful.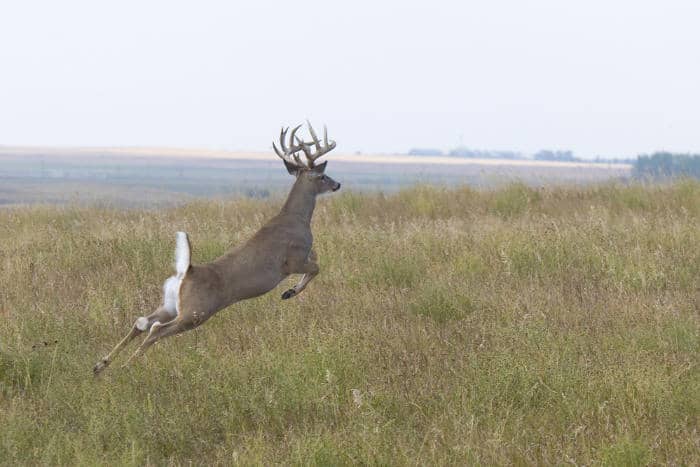 When it comes to hunting whitetail deer, the early bird gets the worm. You shouldn't wait for the peak rut in November. Instead, start hunting in the pre-rut when you start to feel the first bite of fall crispness.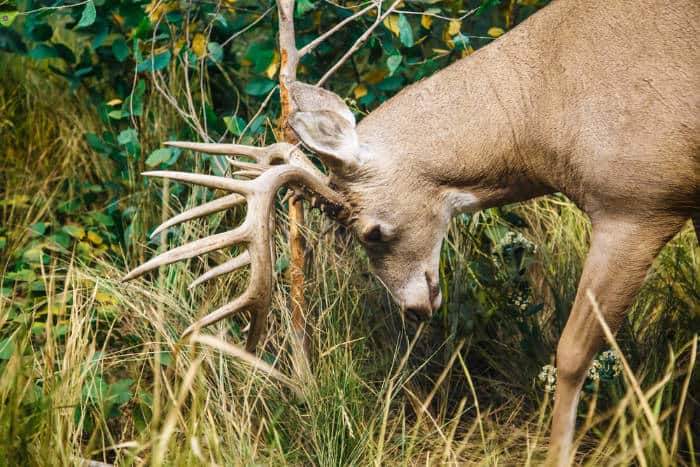 Mature bucks have their own way of announcing who they are: their scrapes. A tell-tale sign of the rut, you'll find these scrapes under trees, marking the territory of the local bucks.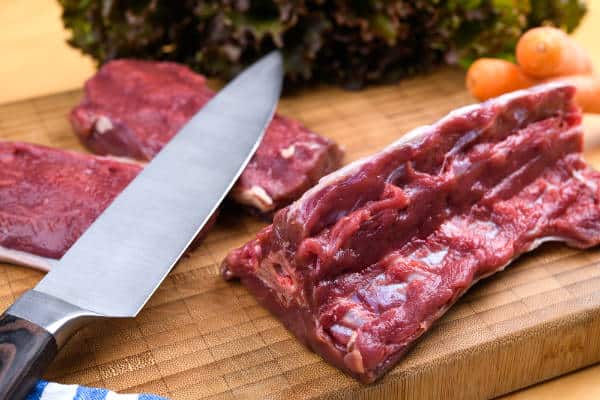 Before hunting season gets here, make sure your kitchen is stocked with the right blade. HEre's a few great models that tacke different parts of deer processing well.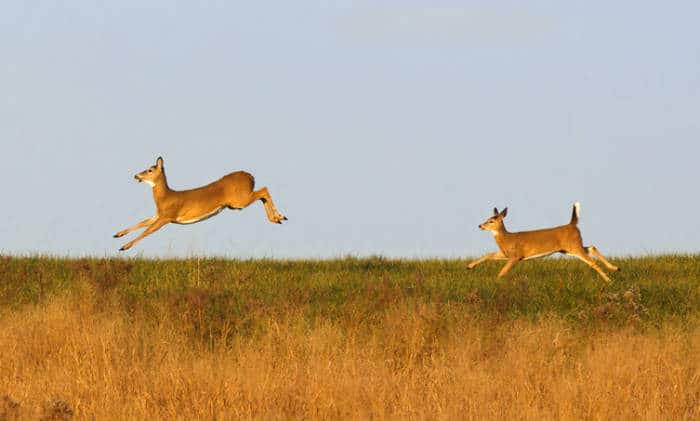 Deer are fast animals. They have to be to escape the many predators in their environment like cougars, bears and, of course, humans.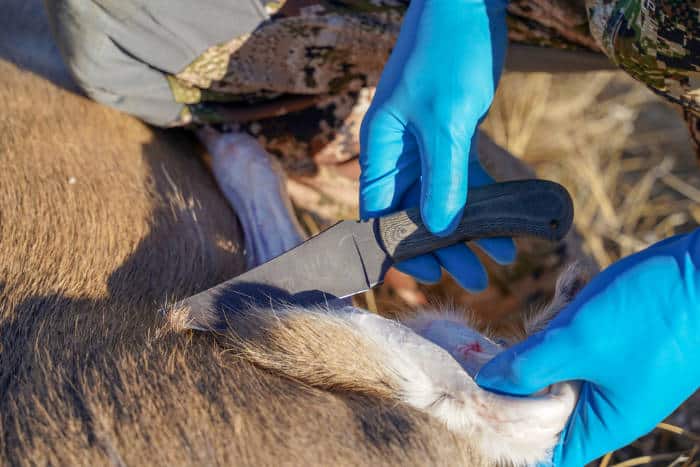 It's essential to field dress your deer as soon as you've killed it. This process involves removing the internal organs of the animal in order to preserve the meat and keep it until you can get it home or to a processor. This can seem intimidating at first, but if you follow these tips and 15 detailed steps, you'll find it's a simple and fun part of the hunt that helps you get the most out of your kill.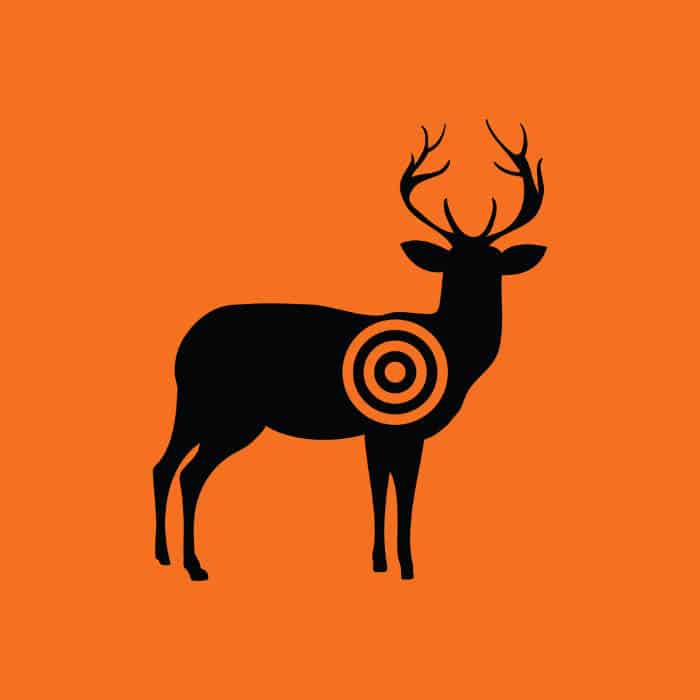 To understand where to shoot a deer when bowhunting, you first have to understand which vital organs you should hit to kill the animal quickly and painlessly.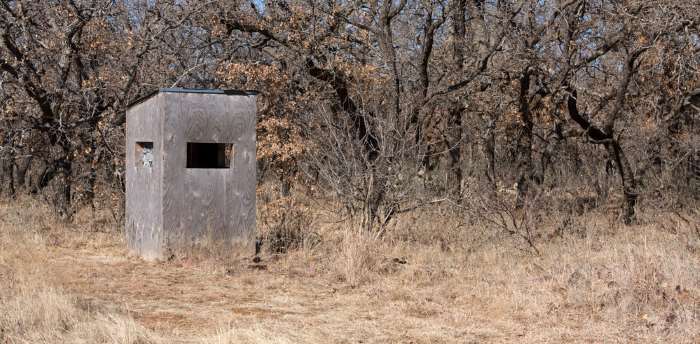 Imagine relaxing into your sofa after a hard week. You have a drink in the cupholder, and you're nice and warm. You get out a book you've been meaning to finish or catch up on college football since you couldn't watch the games last Saturday.
Now imagine you get to be hunting at the same time. That's the benefit ground blinds bring to the table.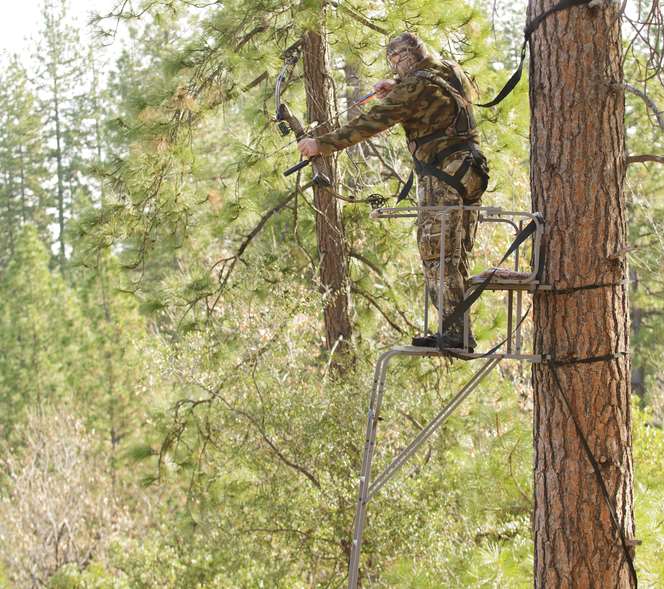 If you're new to stand hunting, or if you've been using an old stand for a while and are looking for something to give you a new edge, this is the list for you.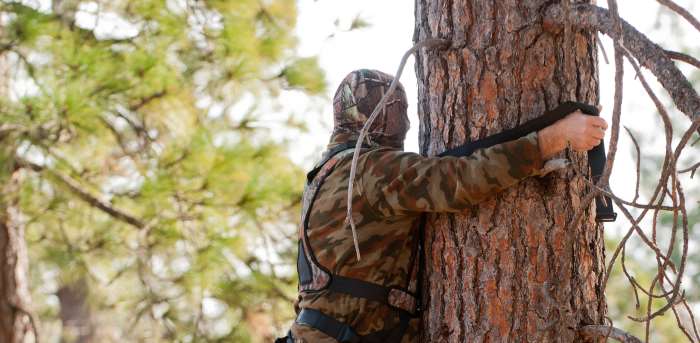 Your tree stand isn't a purchase to take lightly. You'll be spending a lot of time in it. Bowhunters have come to love climbing stands for their convenience and versatility. First, consider the qualities of tree stands that make them good for bowhunting. Then take a look at our favorites.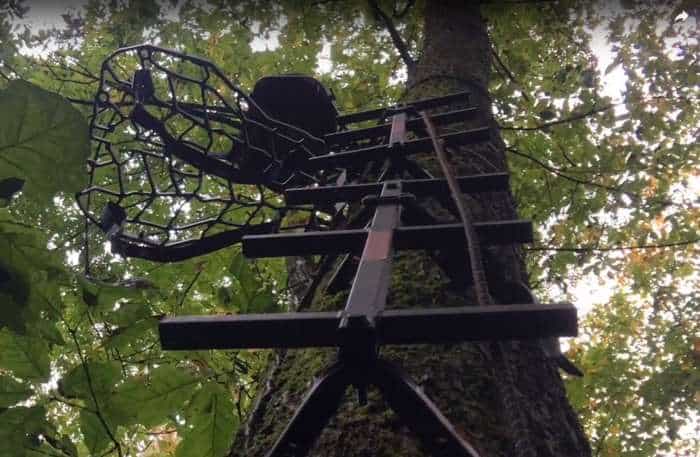 Hang-on stands combine stability with portability to maximize convenience, so the hunt will be that much easier.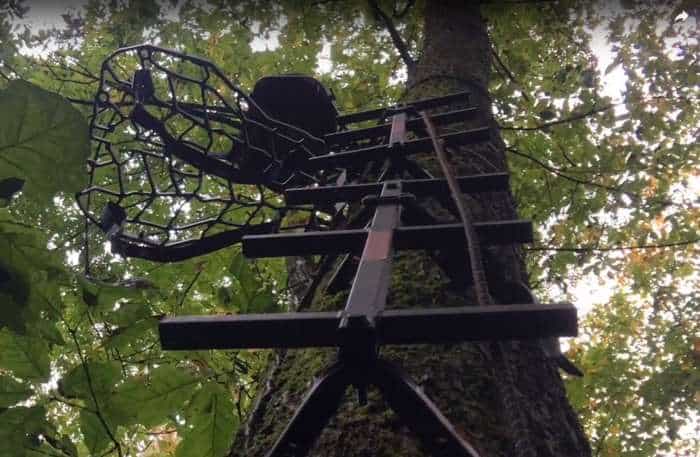 There are so many things to worry about when you're hunting. Climbing into your tree stand shouldn't be one of them. The right product can have you scurrying up that tree like an animal all while keeping you safe and secure.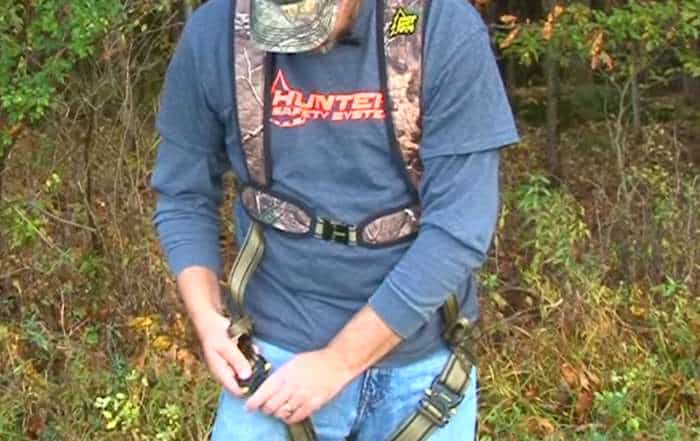 It's estimated that one in three tree-stand hunters will experience a fall at some point, so hunting from the treetops is no small risk. However, a good safety harness significantly minimizes this risk, and you absolutely must wear one when stand hunting.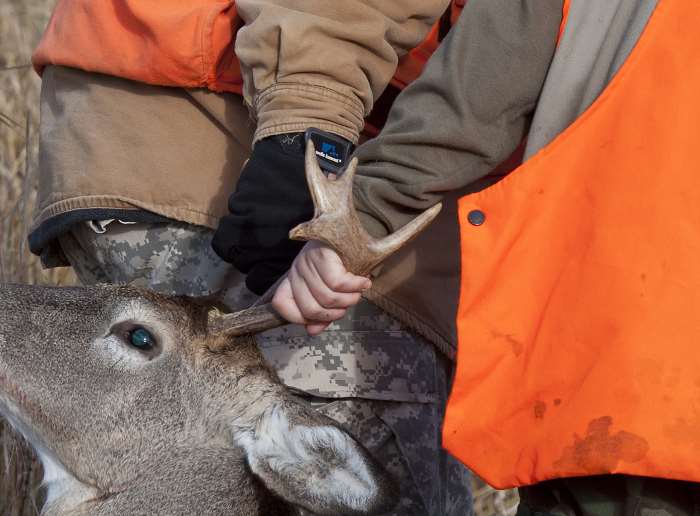 You don't have to go at it like one of those jaguars on the Discovery Channel. People have been inventing systems for moving things since the dawn of time, and as a hunter, there are plenty of ways to take advantage of that ingenuity.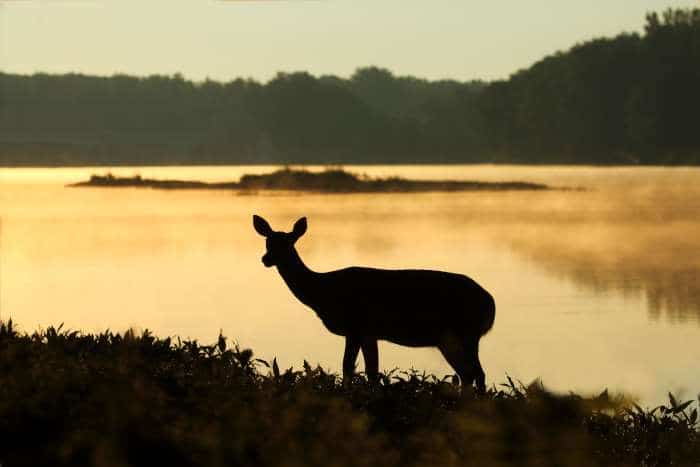 You might think that picking out a decoy just comes down to finding one that looks like a real deer, but there's actually a lot more to it than that. There are different types and strategies you should familiarize yourself with before you invest.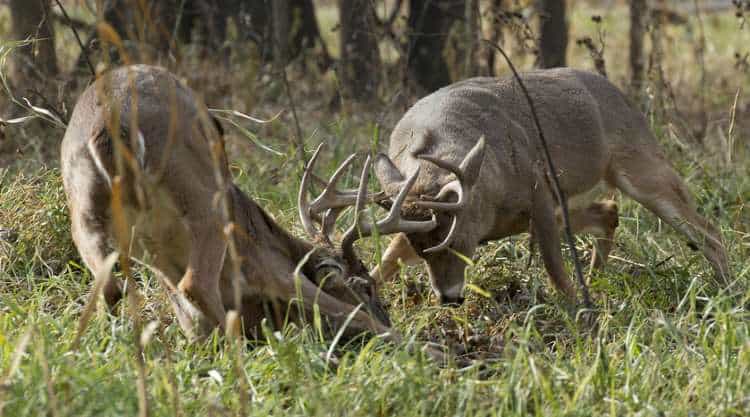 These days you have a wide range of professional synthetic options for simulating buck fights and the sound of clashing antlers. Some are better than others for a number of reasons.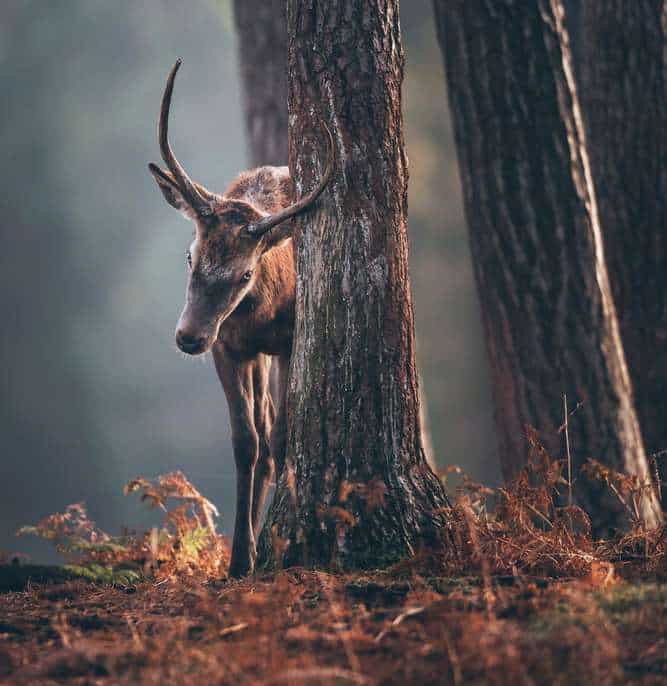 rtant senses for deer, so getting the right scent out in the woods while you're hunting has to be a priority.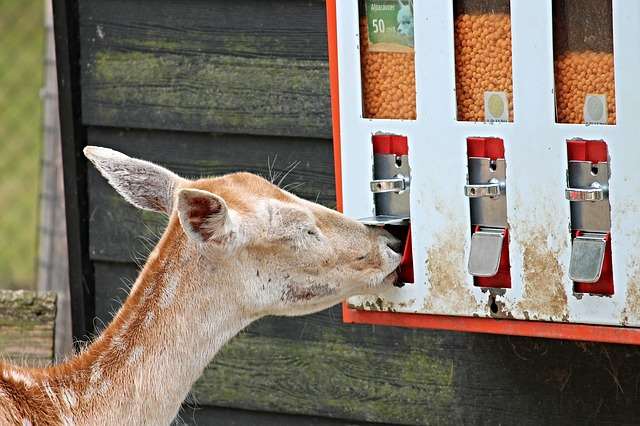 Feeding your deer is the best way to form movement patterns you can rely on once the season comes around in the fall. It also helps you track your deer and keep them strong and healthy.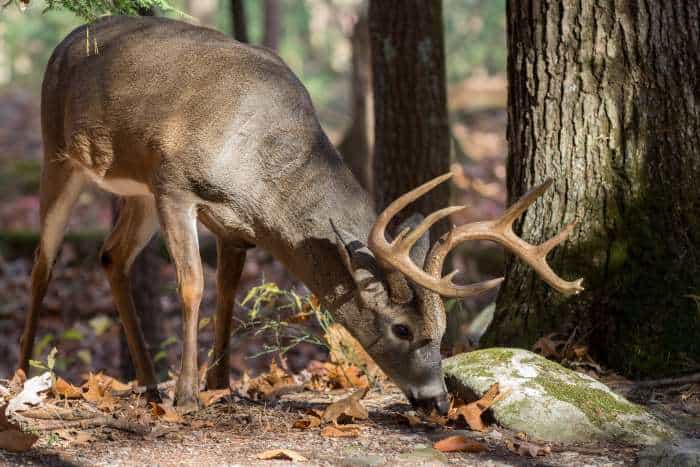 If you've been overlooking deer attractant or maybe not putting much thought into it, consider taking a more strategic approach.
Just like any animal, food is a big motivator for deer. The hunter's market is filled with endless options for baiting deer so you can find that perfect attractant that just drives the whitetails where you hunt crazy.
The wise hunter never stops learning. In fact, it's your greatest advantage.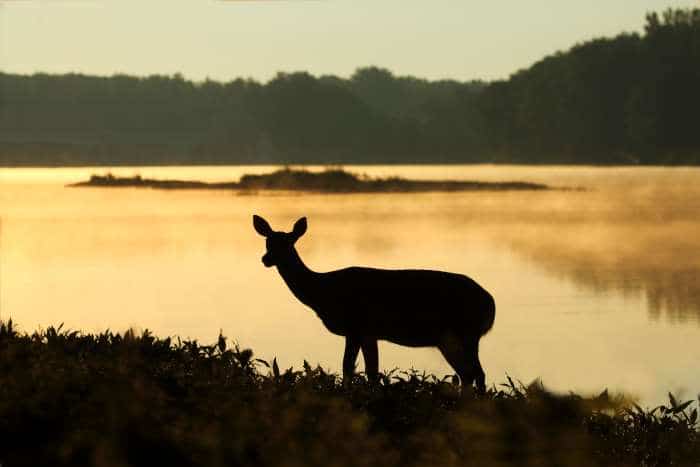 Understanding the deer's internal clock is essential to a successful hunt. Knowing when the deer are likely to move and when they're bedded down so you can move to your stand is critical.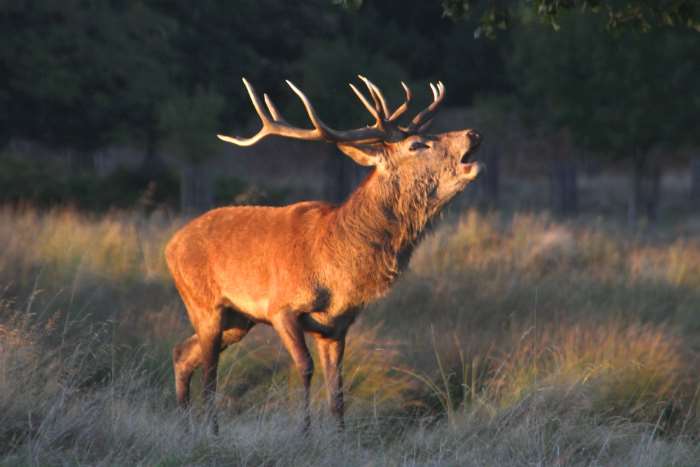 Deer are quite vocal animals, and they express themselves with a variety of noises that all mean different things, from warnings to sweet talk.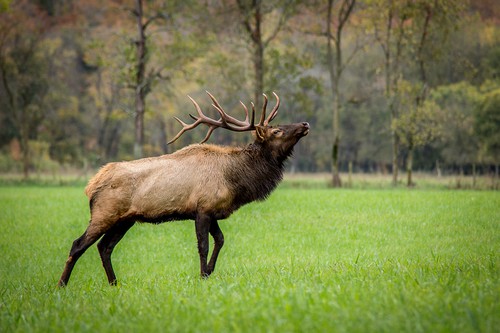 When it comes to sounds, few animals can compete with the majesty of the elk. Whether you want to learn the elk language so you can call them on the hunt, or you just want to get more acquainted with the beauty of elk calls, it's a complex and nuanced topic. Take the time to familiarize yourself with all the different sounds, which elk make them and why. It's a rewarding subject.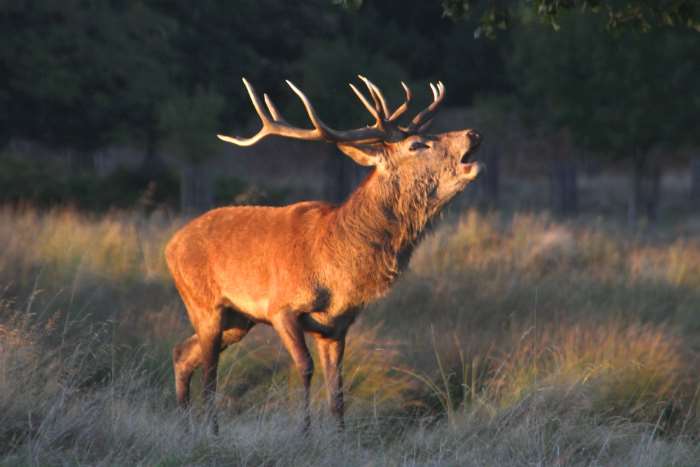 Before you get a call, take a look at what each one has to offer. Different designs and technologies, even different cases have their advantages and disadvantages, and you want the call that's going to lure in the deer you want in the place where you're hunting. There are a lot of options when it comes to calls, but there are a few that really stand out.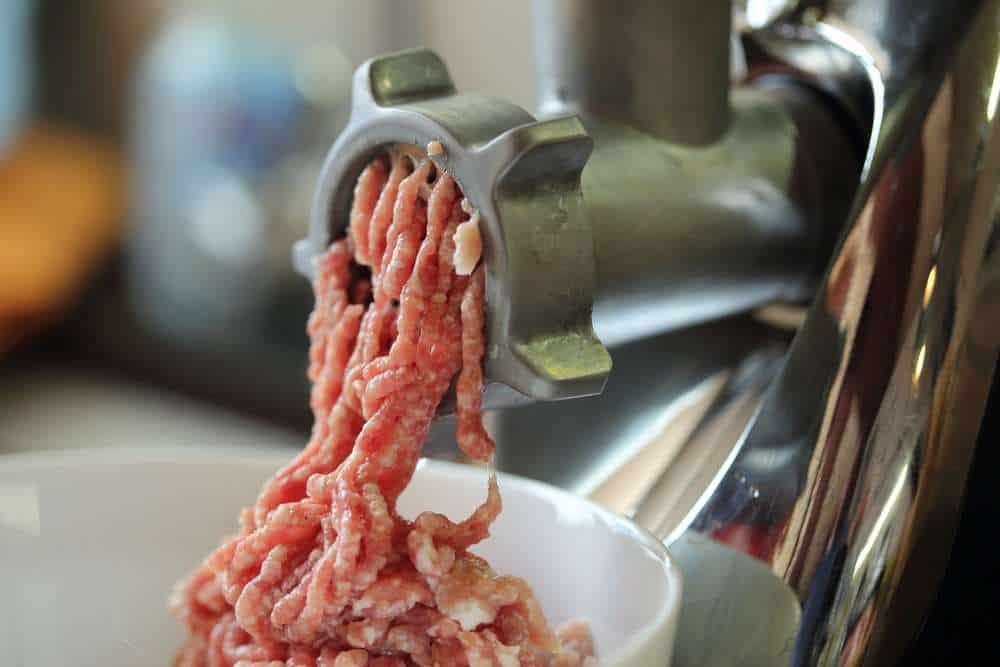 I hope reading this article makes you hungry because it made me hungry just writing it. Meat grinders are a great kitchen appliance for anyone, but they can really save a hunter time and money.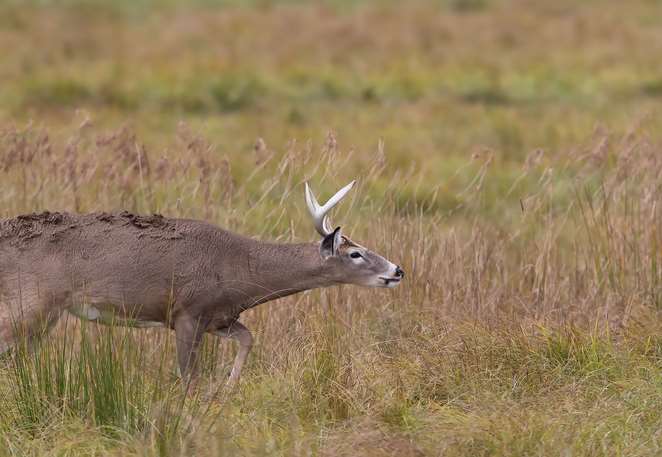 If you've never given scent control a try, you might want to consider it this season. You can read over the facts and science to see why. Once you're convinced, look at our list of top five products.
You're a hunter. You're an outdoorsman. You care about your animals, and you want them to be healthy. The new generation of mineral blocks helps with all of that: herd development, scouting and, of course, hunting.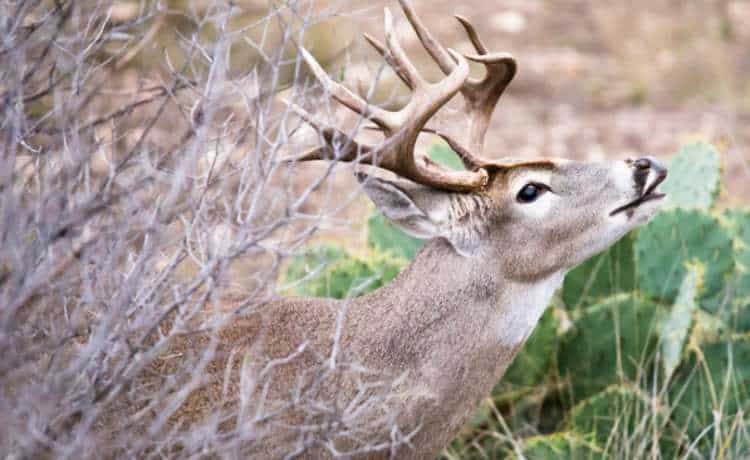 A deer can smell some sixty times better than your date or the other people at the bar, so if you'll put that much effort into choosing deodorant and cologne for people, don't you think you should dedicate even more care to smelling the best for deer hunting?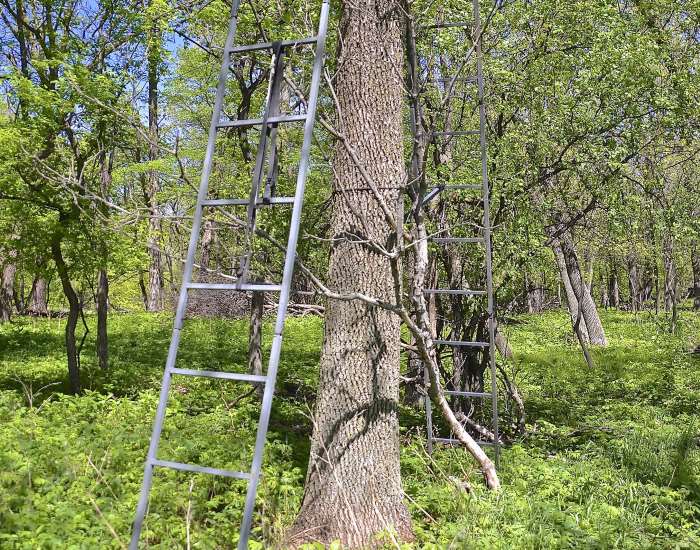 If you want to take advantage of the sky, a ladder tree stand can be a great way to do it. More room and more stability make them top choices for stand users. Here we've picked out our five favorites. Each one has great features that really stood out to us.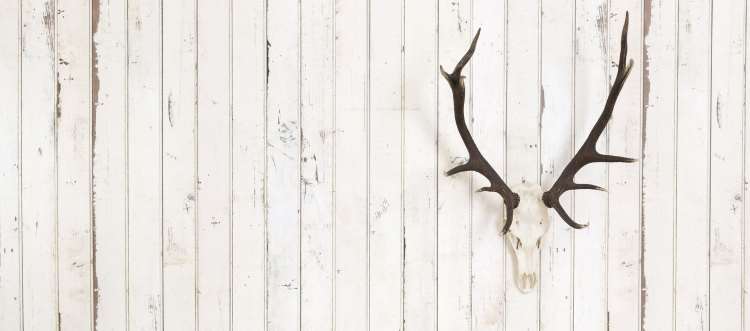 Getting into such a storied sport can seem overwhelming, but any bowhunter will tell you it's more than worth it. It can be a lot easier to get started if you know all the different parts of the process. Take it step by step and before you know it, you'll have antlers on your wall and venison in the freezer.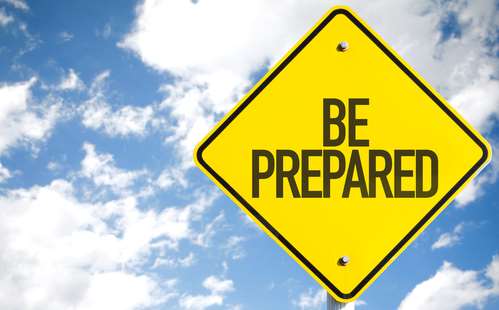 It pays to be prepared in life. In hunting, doubly so. As a bowhunter, there are specific things you should make sure to do before you head out, and there are specific things you should make sure to pack.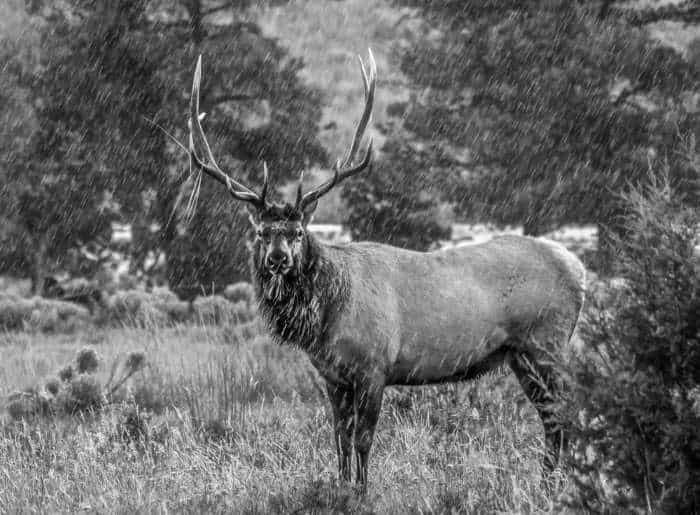 Perfect weather isn't always in the cards and you'll need to venture out hunting in less than perfect conditions, most likely the rain. But, is hunting while it's raining even worth it?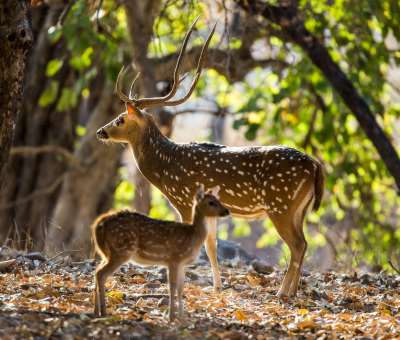 Did you know there are actually numerous different species of deer located all across the United States and even the world. The different types present different obstacles and require different strategies to hunt.
Gear Reviews and Round-ups
One of the largest, most populated states in the country, Florida is well-known for its beautiful but unique natural environment. One of the easiest ways to take advantage of this…
It's hard to find a state better for hunting than Texas. The biggest in the continental US, it has a wide range of game animals including the largest population of…
Massachusetts is known as a smaller state hunting area producing large game species such as white-tailed deer. The state has 32 000 acres of public hunting lands and an estimated…
South Dakota is a deer hunter's paradise with an estimated white-tailed deer population of over 400 000 and 80 000 mule deer. Deer conservation efforts, in the 1900s, by the…
Are you excited and ready for the upcoming deer hunting season? Maryland is known for its abundance of White-tailed deer and Sika deer. As the seasons open, hunters prepare their…
The natural beauty of Maine is some of the most impressive in the country, and along with that comes a range of game animals to enjoy, including whitetail deer and…
Ohio has one of the simplest and easiest-to-navigate hunting season schemes in the country with few caveats or complex regulations. This may be why Ohio hunters are so enthusiastic and…
With the densest herd of whitetail deer in the country, Mississippi is a popular state for hunting. Thanks to roughly 120 days per year of available whitetail hunting, hunters harvested…
Rhode Island is one of the smallest states in the US, it's densely populated with over 7 500 paid hunting licence holders. Despite the state's high numbers of resident hunters,…
Hawaii is a dream destination for most people already, and even more so that you can hunt for deer there. If you are an avid hunter and you are wondering…
Turkey Hunting
Wild turkey hunting…
Learning and Inspiration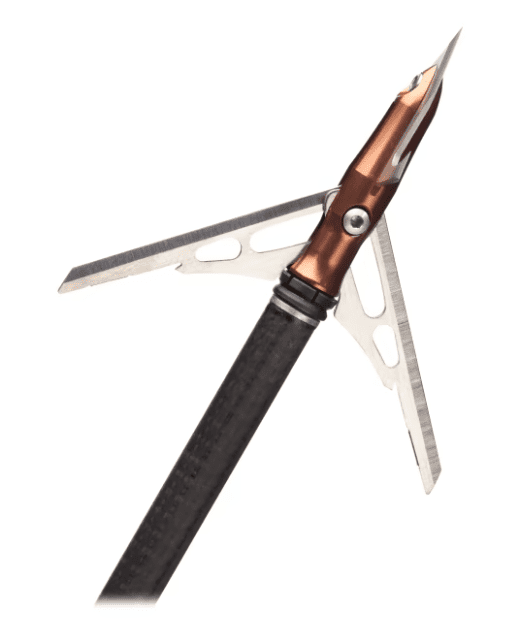 Turkey bowhunting is an often frustrating—but therefore all the more rewarding—sport. It takes patience, focus and, above all, attention to detail. One of those details is your broadheads. Luckily, the…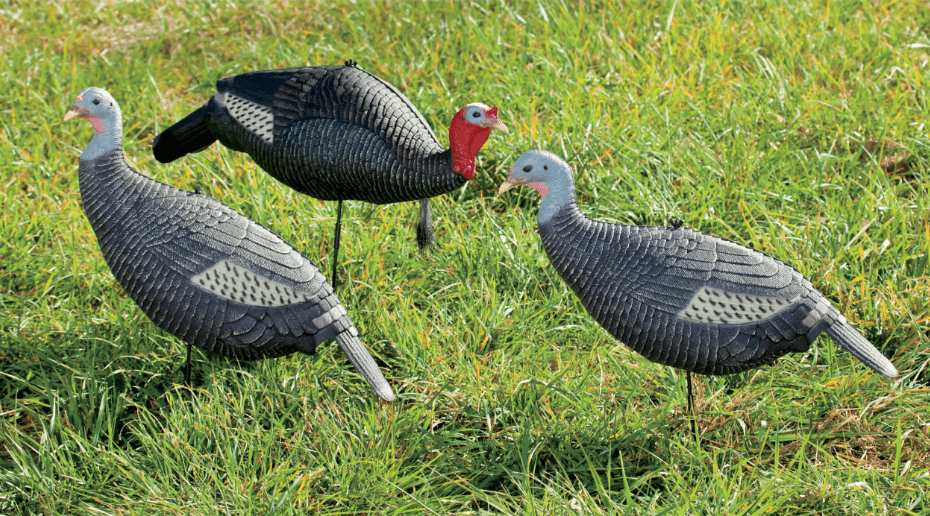 Still have a turkey tag or two come the last week of the season? Never fear, with the right tactics, you can go out and get a gobbler in the…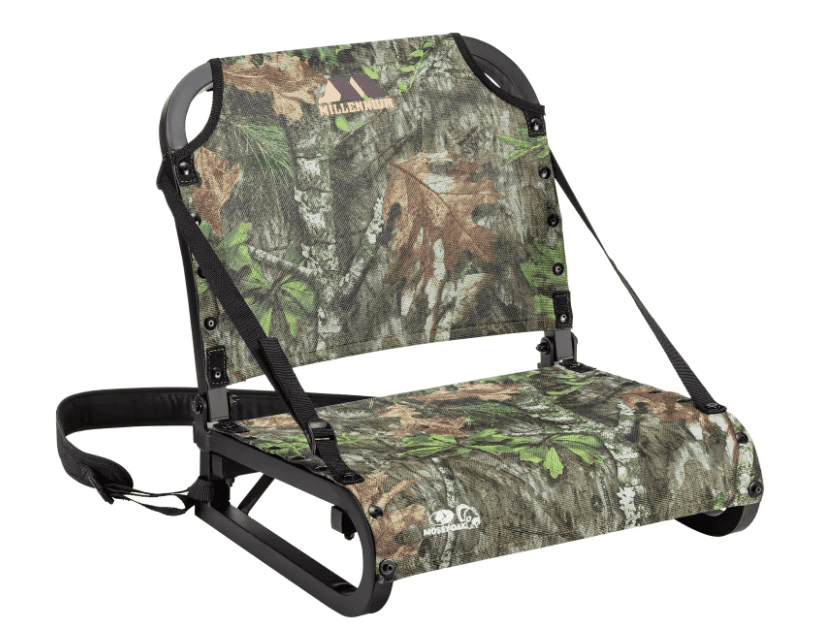 Who doesn't love sitting under a tree? But all day long? No matter how tough your backside is, you're going to wish you had a chair. However, to minimize your…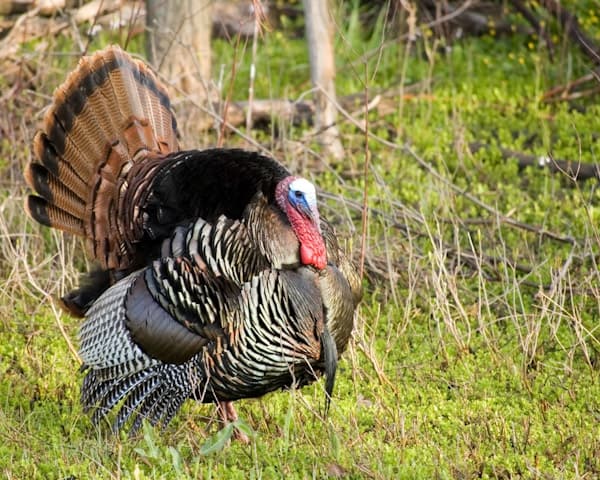 So you want to bag your first turkey. Turkeys are some of the most popular game animals because they're fun to hunt, but even if you're already an experienced hunter,…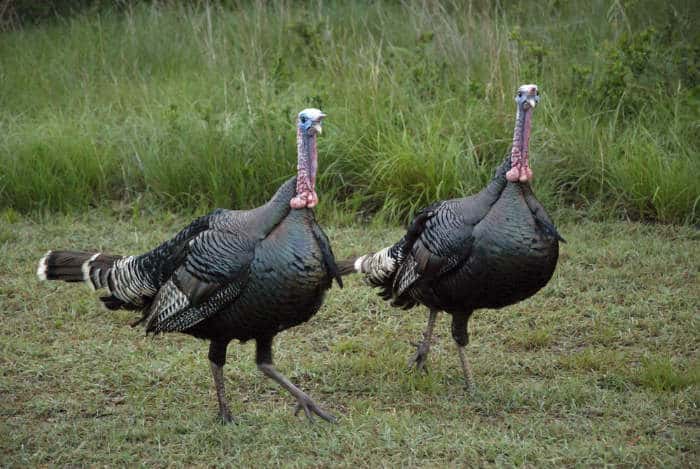 Turkeys, like many species of animals including humans, have their own way of communicating and their own language. Just like how humans use certain words, tones, or pitches in their…
Bowfishing
Gear Reviews and Roundups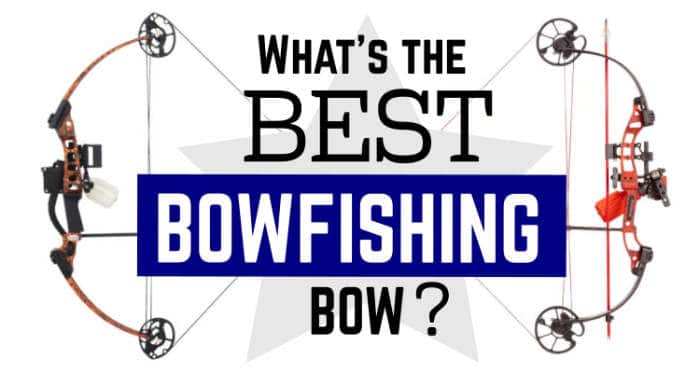 In this article, we will introduce bowfishing, what equipment is needed, and also we will recommend our favorite options for the most essential piece of equipment; the bowfishing bow.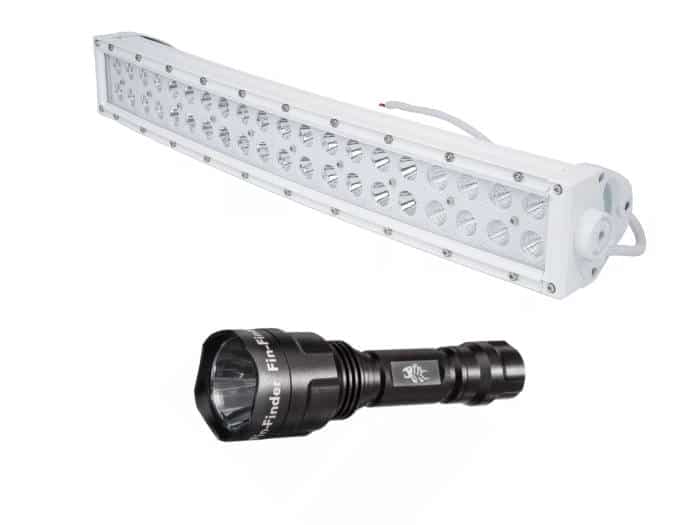 No better time to be out on the water than just after dark. Only one problem. How do you see the fish? To answer that question, we hit the market to find what makes the best bowfishing light and which models out there meet those specifications.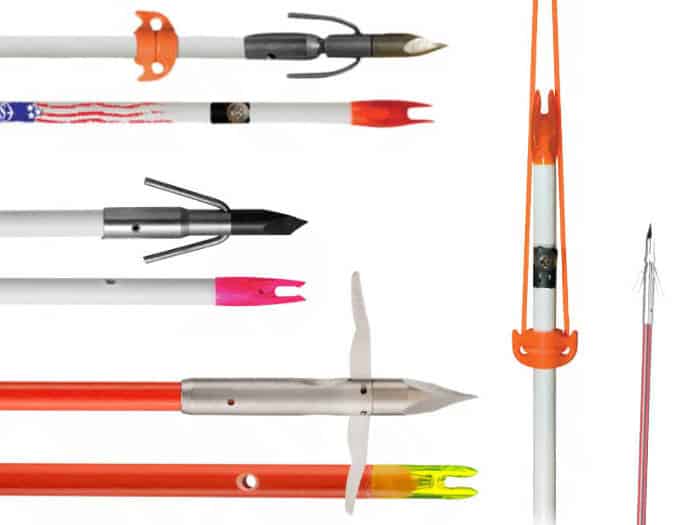 In this guide, we dive into all the various factors that make a good arrow. Then we go through all the arrows on the market that have these features.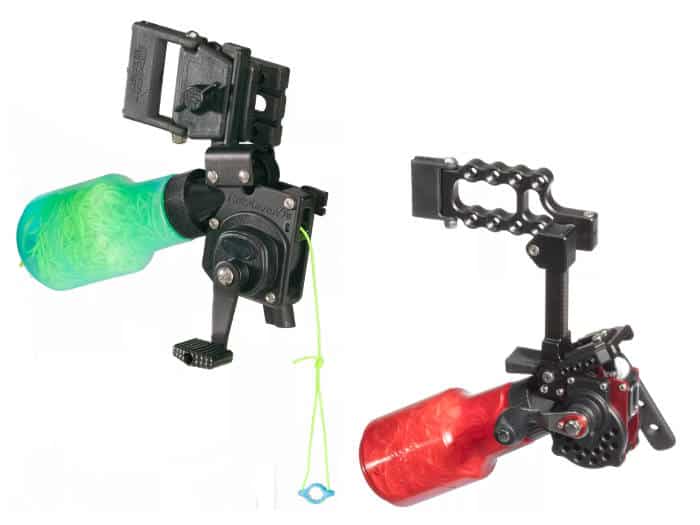 We took a look at some of the most popular bowfishing reels on the market and found a few that really stood out. Read through our buyer's guide to see what features and specs we looked for when making our selections.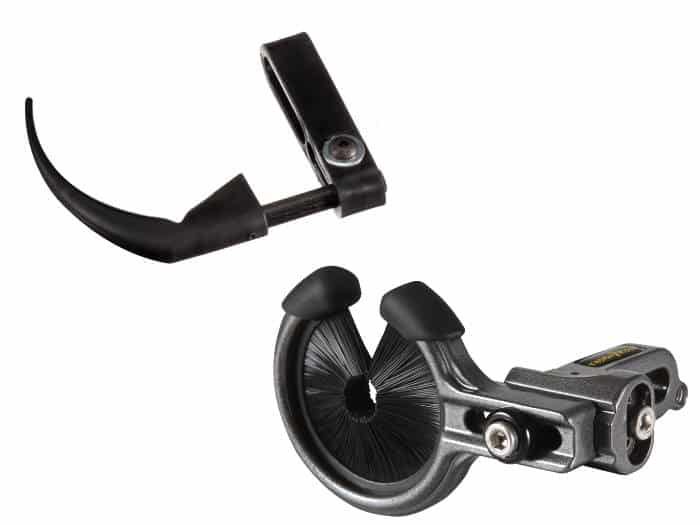 Too many bowfishermen learn the hard way that they need to a get a different rest for bowfishing than bowhunting. They move suddenly to follow a jerking fish, and their arrow flies right out of place.